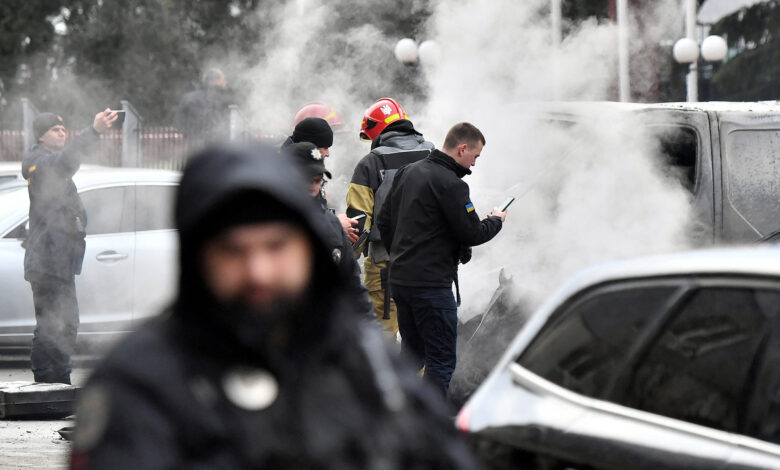 Russia's overnight strikes have killed at least 11 people and left 22 injured, according to local officials.
As the assault continued into the early hours of Thursday morning, 81 missiles were fired into multiple Ukrainian regions including the nation's capital, Kyiv, injuring three.
In the Western Ukrainian city of Lviv, there were further strikes, as three residential buildings were destroyed. Reports indicate at least five have been killed as rescuers continue to search for additional victims.
There were more fatalities in the Kherson region where at least three people died and three others were wounded after shelling hit residential areas and apartment buildings.
In the Kharkiv district a missile injured two elderly women, while the rest of the region is currently without power, regional authorities have said.
In the Dnipropetrovsk region, one person was killed and two were injured, according to preliminary information.
Other regions hit by Russian strikes include Luhansk, Mykolaiv, Odesa, Ivano-Frankivsk, Chernihiv, Sumy, Zaporizhzhya, Kirovohrad and Vinnytsia.
Russian shells also hit a hospital and at least 9 residential buildings in Donetsk, killing two civilians.
Ukrainian President Volodymyr Zelensky condemned the attacks in a Facebook message on Thursday claiming Russia "won't avoid responsibility for everything they have done."