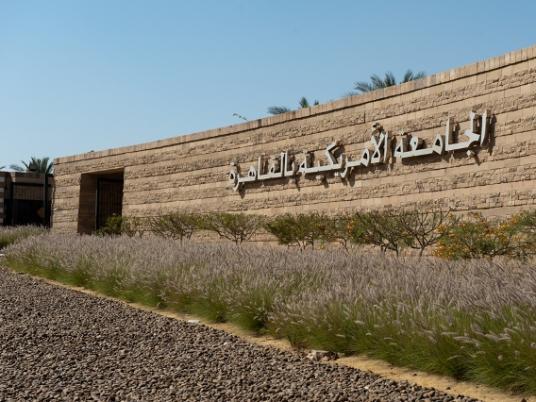 The Institute of Public Health at the American University in Cairo organized an international conference in the field of public health under the title "Health Policies Response to the Impact of Climate Change on the Health of the Elderly".
The event was attended by Ahmed Dalal, President of the University, and Hassan al-Fawal, Director and Founder of the Institute of Global Public Health and Human Ecology at the American University in Cairo.
The conference comes within the framework of the American University in Cairo's initiative to participate in building a healthy culture for Egyptians, and based on the university's service and awareness role, and its desire to participate effectively in public health promotion programs.
Representatives from the World Health Organization, the UN Population Fund, the UN Development Program, the Global Brain Health Institute, the German Academic Exchange Service, the Technical University of Munich, and academics from international and local universities, and specialized research centers participated in the conference.
"The university is keen to develop public health programs, which prompted it to launch a special institute for public health, as well as developing the scope of public health to include all areas of medical, social, economic and political research, after the world was exposed to the coronavirus pandemic and the scope of research in the public health sector was no more limited to medical sciences only," ," Fawal said.
AUC works within the Egyptian public collective work system, and values ​​its societal responsibility, and that it affects and is affected by the Egyptian reality and changes."
 The speakers concluded that addressing climate change is the greatest global health opportunity in the twenty-first century, and stressed the need to invest in climate change research and public health monitoring to ensure a better understanding of the adaptation needs and potential co-health benefits of climate change mitigation at the local and international levels.
Recommendations stressed on the need to take into account the opportunities currently available to Egypt due to the low rate of the elderly in it, which does not exceed five percent of the population, warning that this percentage will multiply several times during the next three decades, due to the high proportion of the youth component in society at present.
Recommendations also included the need to adopt health policies and social protection programs to keep pace with this expected development in the proportion of the elderly.
Discussions indicated that climate change contributes to an increase in cardiovascular diseases, and affects the health and efficiency of the mind, which makes the elderly more vulnerable to these diseases.
At the end of the conference, the participants stressed on the importance of cooperation between all Egyptian state executive, scientific, and research institutions in order to access specific scientific data and information on the state of public health in Egypt, within the framework of building a future strategy to advance the public health of the Egyptian citizen.