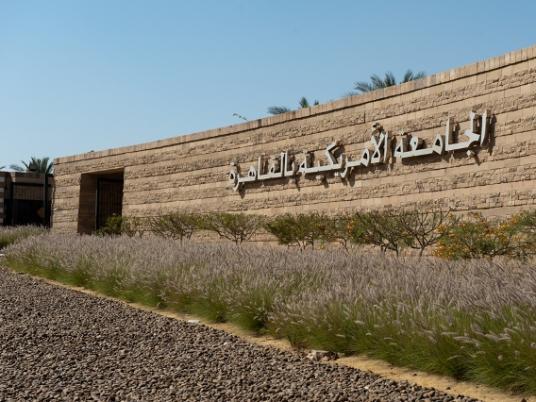 The American University in Cairo (AUC) announced earlier this week it will be taking its first step to transform its campus into a cashless one for over 5,000 undergraduate students to use their IDs as their mode of payment for all on-campus purchases.
By introducing what they call the AUC Coin, students' identification cards will turn into "a powerful commercial tool enabling students to use their cards as a safe, accurate and reliable payment method within campus and soon outside campus for commercial transactions," a statement posted on the AUC website said.
The university administration explained that in order for students to be part of the new initiative, they would have to register online, agree to the terms and conditions set forth by the administration, and then charge their IDs electronically through the student portal, or from any cashier available on campus.
"I think it's a great initiative since you may find that many students forget to get cash with them to university, and then have to borrow money for food and services. It happened to me many times before," Nada Ismail, an AUC student said.
She added that having this implemented would help students control their spendings, and live with a specific set budget monthly, or even weekly.
The statement specified outlets and services where AUC Coin is kicking off as part of the initiative's first phase, adding that in further phases the plan would include vendors off campus.
On campus food and beverage outlets, AUC bookstore, stationery store, copy center, printing stations, and SU Market will be accepting AUC Coin as a form of payment, and an electronic receipt will instantly be sent upon transaction completion. The statement affirmed, however, that the new mode of payment would not eliminate other regular payment methods like cash, cards and wallets
Omar Mohamed, an AUC junior, however told Egypt Independent that he is cynical regarding the system's security and accuracy.
"The idea is a creative and useful one that would enable AUCians to easily go through with their purchases and transactions especially in cases of cash shortage that often serves as an obstacle against important purchases and services on campus. However, more clarity needs to be shown and more concerns need to be addressed regarding the efficiency of this method in terms of security and accuracy," Mohamed said.