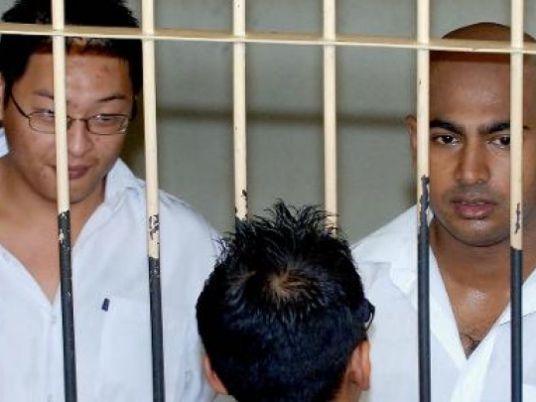 The Australian government on Saturday said it has been told by Indonesia that the execution of "Bali Nine" drug traffickers Myuran Sukumaran and Andrew Chan was "imminent".
"Indonesian authorities today advised Australian consular officials that the executions of Andrew Chan and Myuran Sukumaran will be scheduled imminently at Nusakambangan prison in central Java," Foreign Minister Julie Bishop said in a statement.
Consular officials had earlier Saturday been summoned to a town near Nusakambangan, the high-security prison island where Indonesia carries out its executions by firing squad.
Jakarta must give 72 hours notice before it kills an inmate.
Bishop said she would continue to press Indonesian President Joko Widodo for clemency.
"They have been rehabilitated in a most remarkable way over the past 10 years and are genuinely remorseful for their serious crimes," she said of Sukumaran and Chan.
"Nothing can be gained and much will be lost if these two young Australians are executed."
"I again respectfully call on the president of Indonesia to reconsider his refusal to grant clemency. It is not too late for a change of heart."
"Australia asks no more of Indonesia than it has asked of other nations where Indonesian citizens on death row have been granted clemency including for serious drug offences," Bishop added.
Sukumaran and Chan were the ringleaders of the "Bali Nine" heroin trafficking gang and were sentenced to death in 2006.
They are among a group of foreigners facing the firing squad in Indonesia, including one each from Brazil, the Philippines and France and four from Africa.
Indonesian officials earlier Saturday said that Frenchman Serge Atlaoui would not be included in an upcoming batch of executions as he still has a legal appeal outstanding.