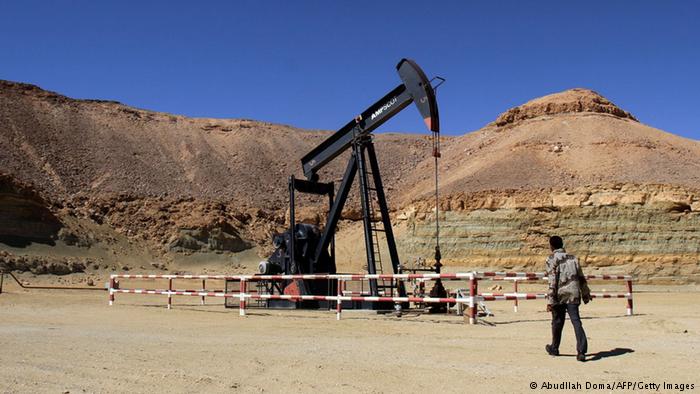 Austria said on Wednesday it had some evidence that nine foreign oilfield workers abducted by Islamist militants in Libya in 2015 were killed the same year, though it was still trying to verify the information.
The four Filipinos, two Bangladeshis, one Austrian, one Czech and one Ghanaian worked at the al-Ghani oilfield for equipment firm VAOS, which specializes in Libya and has offices in Austria and Malta.
An Austrian Foreign Ministry spokesman said a crisis team was trying to verify information from a militant Islamist website suggesting that all or some of the hostages may have been killed in 2015. They were seized in March of that year.
"We have some evidence that the worst is to be feared. We are working on verifying the information. It is still unclear what happened exactly to whom," the spokesman said.
Foreign Minister Sebastian Kurz had contacted the family of the Austrian man.
"Even if it turns out that the evidence is correct it will be extremely difficult to retrieve bodies from the area where fighting continues," the spokesman said.
The Derna Mujahideen Shura Council, a group based in the eastern Libyan city of Derna, said this week that it had recovered the bodies of five of the workers in May 2015 during clashes with rival militants from Islamic State. It said it had handed the bodies over to Libya's Red Crescent.
In a statement, the Council said it later found a laptop containing a photo of one of the employees, and a video of the killing of four Filipino workers, and was able to match them to images of the kidnapped employees.
The bodies were buried in marked graves and "special procedures are under way to return them to their families", the group said. The Red Crescent declined to comment.
At the time of the attack, Islamic State militants made no financial or political demands as armed factions in Libya often do, but IS beheaded 11 Libyan security guards it had captured.
VAOS said it had received no warning from Libya's state oil company advising it to evacuate personnel before the attack.
The firm said it began operating in Libya in the 1980s, when the country was under Muammar Gaddafi's iron rule. Libya fell into widespread factional violence, hampering oil production, after rebels overthrew Gaddafi in 2011.
VAOS has relied on its own security arrangements in the North African state. Its clients have included BP, Repsol and Austria's OMV.