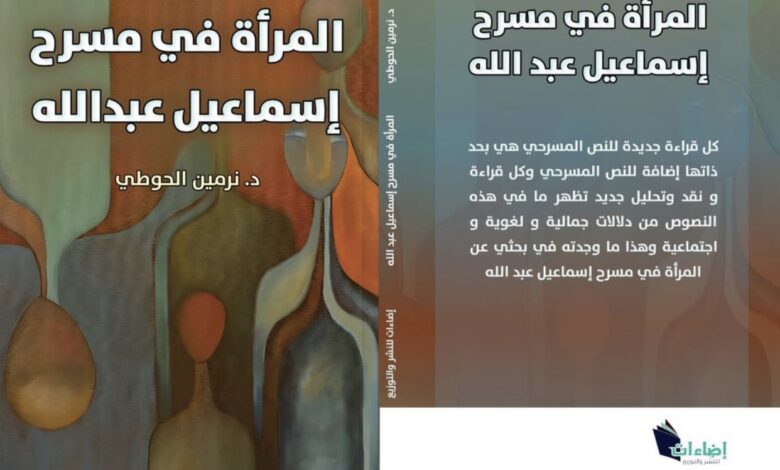 The Eadaat Publishing House has recently published "The Women in Ismail Abdullah's Theater", the latest book by author Nermin al-Houti.
Divided into three chapters, the book totals at 353 pages.
The first chapter discusses the early beginnings of women representation in theater throughout history, starting in ancient Greece and then covering medieval and Arab theater, before ending with an overview of theater in the Gulf.
The second chapter, dubbed "Ismail Abdullah Theater", starts with an overview of the life of Ismail Abdullah and the theatrical creativity present in his career. The author carefully analyzes his choice in titles and character names alongside the dramatic construction of his stories and how Abdullah's writing was influenced by local beliefs and poetry.
The chapter then ends with an overview of Abdullah's work, wherein he addresses women's issues within the textual structure of the play.
And in the final chapter, Houti evaluates the image of women throughout Ismail Abdullah's theatrical body of work.
Speaking to Egypt Independent, Houti said that her reason for focusing on Abdullah's work was out of her desire to present an integrated work on his characters.
She explained that the first thing that grabbed her attention to Abdullah was his play "Al-Boshiya".
The title, according to Houti, refers to a piece of cloth soft cotton fabric worn by women in front of their faces when near men.
Houti said she was very impressed by the actress in the lead role of the 2011 play, which she portrayed with "competence and merit'".
Houti added that she already had a book on Naguib Mahfouz entitled "Women for Naguib Mahfouz". This made her want to focus on another area, and so Houti opted to focus on theater in the Gulf, and the UAE in particular.
Theater, be it in Egypt or the Arab world at large, does not adequately portray the depths of a woman's life, Houti noted. She explained that, whether written by a man or woman, most plays only present the surface level issues women face and shy away from serious topics such as early childhood trauma, rape, marriage issues, divorce, etc.
She cited this due to the fact that these plays, funded by the private sector, are focused more on making a financial profit rather than shining light on societal ills.
Thus, Houti proposed several solutions to how she sees theater can improve.
The first would be to grant further attention to school theaters, so that children can foster a love of the medium from an early age and prepare students to enter government theater later on. Next, she suggested choosing topics with strong scenarios to be presented in private theater, and lastly, dedicating theatre festivals to discuss women's issues.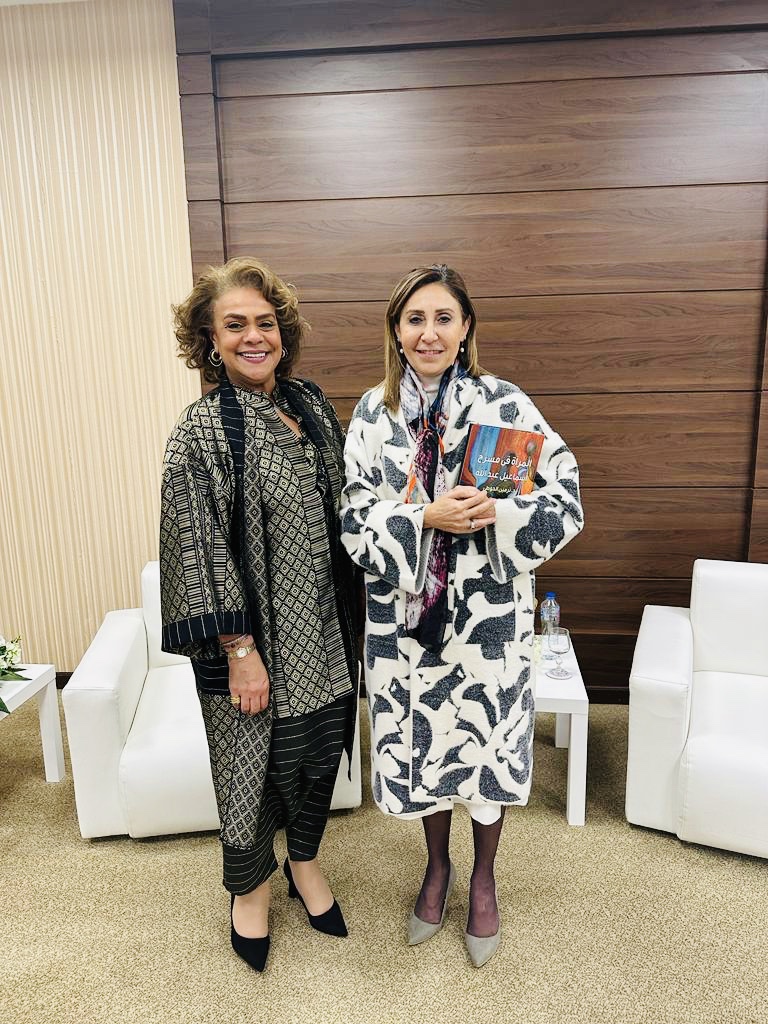 Houti's biography
A graduate of the Higher Institute of Dramatic Arts, Houti chose the book's topic based on her extensive experience stemmed from her current position as an associate professor of the Department of Criticism at the Higher Institute of Dramatic Arts in Kuwait.
She holds a PhD in Philosophy of Literary Criticism and is a member of the Association of Writers and the Journalists Association, and is also part of the literary arbitration committees on theater or poetry in Kuwait and other Arab countries.
She has been chosen as a panelist in various significant cultural events and has participated in several seminars, the latest of which was at the Cairo International Book Fair 2023.
The daughter of literature professor Fawzia Mekkawi, Houti has followed in her mother's footsteps through discussion and examining women's issues.