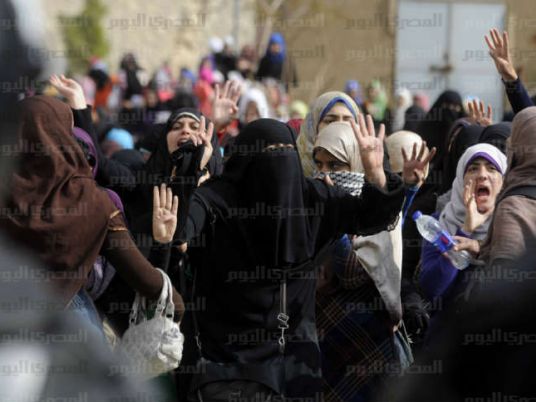 Azhar University announced that surveillance cameras have identified students who led protests on campus, saying they were dismissed immediately from the university and the dorms, according to new law.
A statement issued on Monday said "27 students were recognized through photos. They were revealed to be enrolled at some of the university faculties. Legal measures were taken to dismiss them."
The university said "it will not be reluctant in applying the law inside the university as well as penalizing any students who carry out sabotage, violence or riot inside the university or the dorms."
Dozens of Muslim Brotherhood students of Faculty of Medicine staged protest outside the faculty to demand of the release of their colleague who was recently arrested.
The students held up photos of their colleagues and shouted slogans against Interior Ministry.
Several protesters gathered inside Faculty of Commerce and chanted slogans against the university administration, police and military.
Security intensified their presence inside and around the university campus fearing violence.
Several armored vehicles were stationed in front of the university main gate. Police personnel were seen in the wake of the decision by the university to require ongoing police presence.
Edited translation from Al-Masry Al-Youm