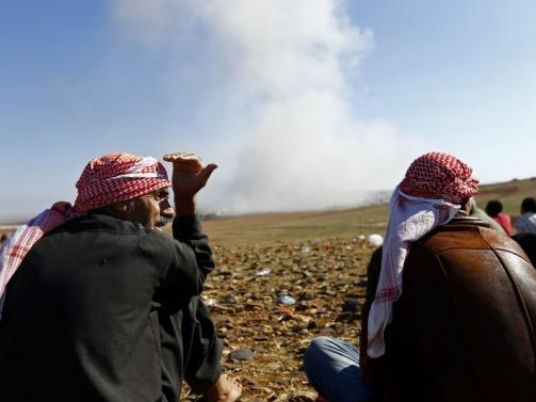 Investigations conducted by South Giza and Badrashin prosecutors showed that the armed attackers of a Badrashin police checkpoint seized two automatic rifles and wireless devices belonging to the victims after killing them.
All the policemen who were stationed at the checkpoint were killed except for one.
Investigators inspected the scene of the incident, where traces of blood and bullets were found, as well as a damaged police vehicle of gunshots.
According to investigations, three armed assailants on a motorcycle opened fire on the police forces of Abusir checkpoint on Friday morning using automatic rifles.
Five policemen, who were in a police vehicle when the attack occurred, were killed as a result.
Another police patrol witnessed the attack and attempted to chase the perpetrators, but they escaped in an agricultural area near the scene of the incident.
According to judicial sources, the area of the attack does not have surveillance cameras that could be utilized in the investigations.
The prosecutors ordered the burial of the bodies of the victims, after examination by forensic doctors.
The victims were shot in the head, chest, and feet, according to the forensic report.
Edited translation from Al-Masry Al-Youm