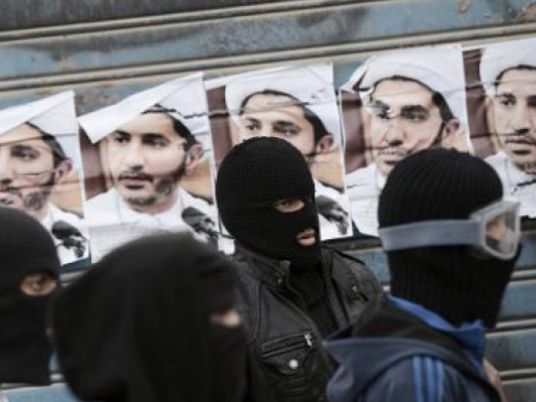 Bahrain said it detained two men accused of trying to smuggle weapons from Iran, with which the small Gulf kingdom has strained relations.
Machine guns, ammunition and C4 explosives were found after the boat was seized off Bahrain last week, the interior ministry said in a statement late Saturday.
The coastguard retrieved the weapons from the seabed after two men on board dropped them when a Bahraini helicopter approached, the ministry said.
It said its investigation and questioning of the pair revealed that one of them was trained in Iran in August 2013 and "underwent intensive training in making and using explosives".
According to the statement, he was given money by the Iranian Revolutionary Guard to buy the boat and the men received the weapons off the coast of Iran.
There was no immediate comment from the Iranian authorities.
The announcement came hours after Sunni-ruled Bahrain, which has a Shiite majority, said it was recalling its envoy from Tehran in protest at "hostile" comments by Iranian leaders.
Parliament's foreign affairs committee demanded an extraordinary Arab summit to discuss "Iranian interference".
On July 19, Bahrain summoned Iran's acting charge d'affaires to protest against the Islamic republic's supreme leader Ayatollah Ali Khamenei voicing support for "oppressed people" across the Middle East, including in Bahrain.
Manama accuses Shiite Iran of backing opposition demands in Bahrain for a constitutional monarchy and an elected prime minister.
Bahrain, which lies just across the Gulf from Iran and is home to the US Fifth Fleet, has seen frequent clashes between protesters and security forces in Shiite villages since an Arab Spring-inspired uprising was crushed four years ago.