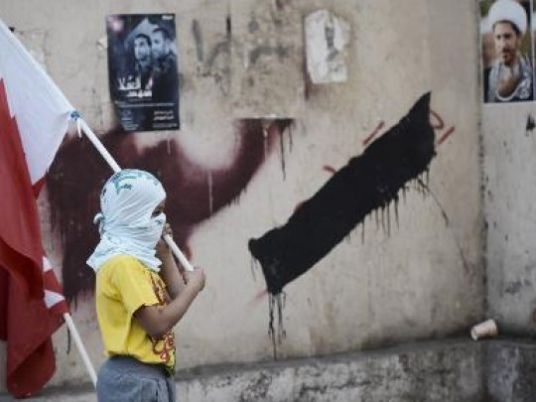 Bahraini Shiite opposition chief Sheikh Ali Salman, in custody for allegedly trying to overthrow the kingdom's Sunni regime, rejected the charge as his trial opened Wednesday, a judicial source said.
The judge decided to keep Salman behind bars and set the next hearing in Manama for February 25, his influential Al-Wefaq bloc said in a statement.
Al-Wefaq's head, aged 49, was arrested on December 28 and his detention has sparked near-daily protests across the Shiite-majority but Sunni-ruled kingdom.
Salman has been accused of "promoting the overthrow and change of the political regime by force", and of inciting disobedience and hatred in public statements.
He was present at Wednesday's hearing at the Higher Criminal Court, held under tight security and attended by representatives of several Western embassies.
Salman's defence team called for his release on bail as the opposition chief pleaded innocent, judicial sources said.
His arrest had sparked condemnation from the United States, Iran and international rights groups.
In a joint statement on Wednesday, 109 parliamentarians from 43 countries called for the "immediate release" of Salman.
Salman himself, in a letter from prison published on Al-Wefaq's website, has likened himself to Nelson Mandela, who spent 27 years in South African prisons during his fight against apartheid.
"In am in prison for the same reasons that led to the imprisonment of Nelson Mandela — (the call for) equality, freedom and democracy," he said.
"Do not feel sad for my imprisonment. I am ready to spend my whole life as a prisoner for you and for your children's happiness," he said addressing supporters.
He said he was questioned over his calls for an end to "discrimination" against Shiites and for "a democratic regime" in Bahrain.
He called on the international community to "support the Bahraini people in democratically choosing their government… and protect their peaceful gatherings from (state) brutality."
Al-Wefaq meanwhile, said Salman's "continued detention will only deepen the gap between the regime and the people".
Tiny but strategic Bahrain, which is home to the US Fifth Fleet, has been rocked by unrest since a 2011 Shiite-led uprising demanding a constitutional monarchy and more representative government.
At least 89 people have been killed in clashes with security forces since 2011, while hundreds have been arrested and put on trial, rights groups say.