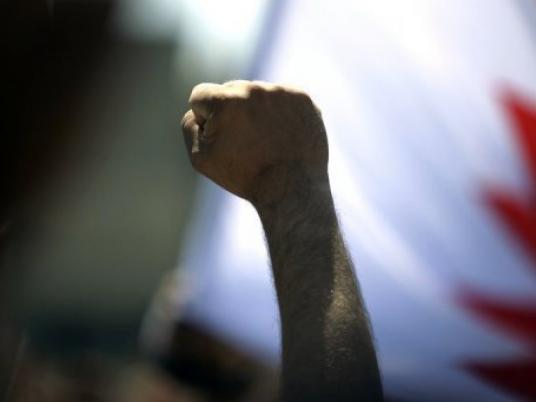 Bahrain's Shiite opposition chief Sheikh Ali Salman, whose arrest has sparked protests and clashes with security forces, on Monday was remanded in custody for two more weeks, the prosecution said.
It said his detention was extended pending an investigation into charges including seeking to change the regime by force.
The December 28 arrest of Salman, who heads the influential Al-Wefaq bloc, has prompted calls by the United States and Shiite-dominated Iran for his release as well as clashes between police and protesters in the Sunni-ruled kingdom.
The extension came two days after Salman was re-elected as party leader.
Prosecutor Nayef Mahmud said that Salman had confessed during questioning to having "contacted regimes and political groups abroad with whom he discussed Bahraini internal affairs."
Some of these parties had "expressed readiness" to "interfere in Bahrain's affairs", said the prosecution, adding that the contacts took place without Bahraini officials being informed.
"The prosecution has ordered his continued detention for 15 days pending investigations," the prosecutor said in a statement.
The United States has expressed deep concern about Salman's detention, warning it could only inflame the persistent violence that has gripped the kingdom, home to its Fifth Fleet, since 2011.
At least 89 people have been killed in clashes with security forces since month-long Shiite-led protests were crushed in 2011 and hundreds arrested and put on trial, human rights groups say.