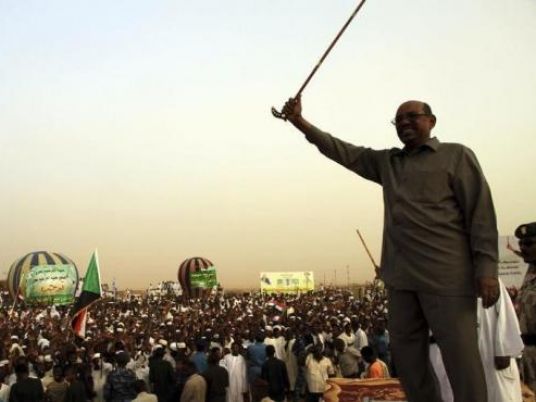 Sudanese President Omar al-Bashir has resumed his allegations against Egypt, saying that his armed forces seized Egyptian armored vehicles during recent clashes in Darfur that took place last week.
On Tuesday, Bashir renewed his accusations against Cairo over backing the rebels there. "We fought along with Egyptians in 1976. We fought for twenty years without being supported with a bullet. The ammunition we bought from them was not working," Bashir told the army command in Khartoum.
However, Egypt denied all the Sudanese accusations through the Foreign Ministry spokesperson who stressed that his country respects Sudan's sovereignty. Egypt "did and will not intervene to destabilize Sudan or harm its people".
Meanwhile, Egyptian MPs and military experts slammed Bashir's remarks describing them as lies and allegations.
Ahmed al-Tantawi, member of the 25-30 parliamentary bloc, said the Sudanese president has a local crisis. He always tries to disclaim it through blaming the Egyptian ties.
Ahmed Imbabi, deputy of the Parliament's Arab Affairs committee, said the remarks by Bashir are full of fallacies and allegations. "It's a turn in his policies toward Egypt after boosting his ties with Qatar."
Brigadier General Samir Ragheb, military expert who heads the Arab Foundation for Development and Strategic Studies, said: "No Egyptian-made armored vehicles or from the Egyptian Armed Forces exist in Sudan except in Kaduqli and Darfur, within the peacekeeping troops."
Edited translation from Al-Masry Al-Youm