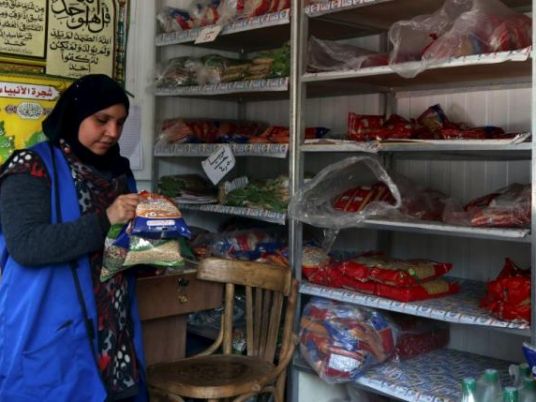 The Ministry of Supply and Internal Trade is currently working to build up a six-month strategic reserve of basic commodities, Minister Mohamed Meselhy said in a press statement on Tuesday.
The ministry is working with the National Service Projects Authority of the Armed Forces to boost reserves, he said, adding that the CBE has allocated US$1.8 billion to fund the project.
According to Meselhy, there are currently enough sugar reserves to last four months. The ministry has ordered 450,000 tons of sugar, 134,000 tons of which will be available this week, he said.
The oil reserves will last five months, said Meselhy, pointing out that 97 percent of Egypt's oil is imported.
He said Egypt's wheat reserves will last for five months, while livestock will last until June 2017.
Meanwhile, frozen meat ordered from foreign countries such as Brazil will last for five months, and frozen poultry for 10 months, according to Meselhy.
The minister said it was necessary to rationalize the consumption of subsidized goods in order to make the reserves go further.
Edited translation from Al-Masry Al-Youm