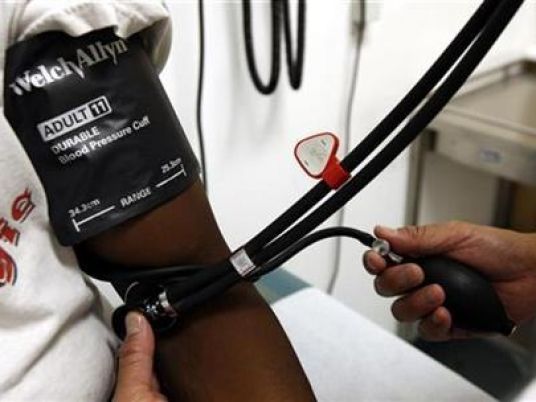 Basketball players could be at heightened risk for dangerous blood clots that travel to the lungs, according to a small Spanish study.
But the results – calculated from only six cases of so-called pulmonary embolism in US and European players – need to be replicated in larger studies, the authors caution.
"We have shown there is limited evidence of higher risk, so more research is needed," said lead author Marti Casals of the national Research Center Network for Epidemiology and Public Health and the Public Health Agency of Barcelona. "However, our research should serve to warn the basketball community about the possible risk."
Casals and his team searched previous studies to compare rates of pulmonary embolism among men and women players and same-age counterparts in the general population. The comparison groups were 25- to 34-year-olds in Minnesota and Norway, the only two study locations where embolism rates in the general population were available.
The athletes were from two major leagues: the US National Basketball Association (NBA) and the Basketball Clubs Association (BCA) in Spain.
The rates of pulmonary embolisms among basketball players translated to 1.27 per thousand for the NBA and 2.06 per thousand for the BCA, whereas rates in the general young adult populations of Minnesota and Norway were 0.1 and 0.018 per thousand, respectively.
Pulmonary embolism, which strikes older people much more than the young, is most typically a blood clot that has traveled to the lungs from the leg. Symptoms of pulmonary embolism include difficulty breathing, chest pain, irregular heartbeat, coughing and coughing up blood, the authors note in the journal Medicine and Science in Sports and Exercise.
Immobility, surgery and cancer can increase the risk of pulmonary embolism, according to the Centers for Disease Control and Preventiohn.
"Professional athletes are exposed to high levels of effort which may result in a process of chronic inflammation, to repeated injuries, frequent air travel (economy-class syndrome) and the subsequent immobility, to novel treatments of injuries such as platelet-rich plasma and a whole series of additional circumstances that when combined may point out professional basketball as a special population at risk," Casals told Reuters Health by email.
Casals and his team note the embolism rate could be even higher than what they found, if the number of cases is under-reported.
Dr. Jeffrey Gold, a lung doctor at Oregon Health & Science University, called the study "very provocative."
"Just off the cuff, if asked would athletes be at higher risk, given the number who have knee and leg injuries, I would not have been surprised," said Gold, who was not involved in the study. "However, that it appears to uniquely affect basketball players is a bit unusual.
But, having more people in the comparison groups could help "to see if it is truly basketball players or is height (or in some studies, leg length) truly the main factor," Gold told Reuters Health by email.
"Where this is really interesting is that there are data, at least in males, that height (being taller) is associated with an increased risk of pulmonary embolism, as well, so it all fits," he added.
Gold noted that smoking and possibly oral contraceptives, trauma or surgery might all be risk factors for pulmonary embolism.
"It's important to make sure that if players have surgery, especially on legs, where they won't be up walking around afterwards, that using blood thinners may be warranted," Gold said.