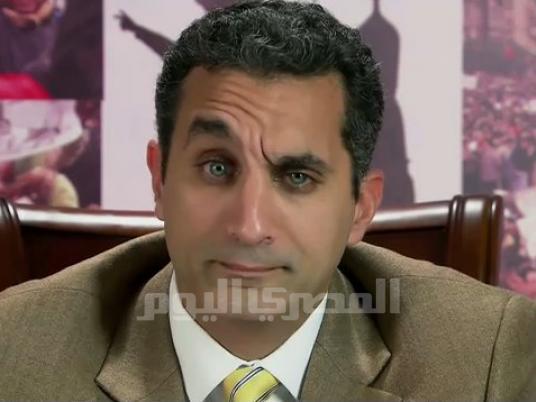 Egypt's best-known political satirist Bassem Youssef has defended a university professor and one of his medical mentors against accusations of fraud.
The Public Funds Prosecution service has referred Yehia Balbaa, a professor of medicine at Cairo University, to interrogation over charges of importing expired medical equipment.
Speaking to the satellite TV channel al-Nahar late Saturday, Youssef, a heart surgeon-turned-media celebrity, described media attacks on Balbaa as an act of "depravity".
"Dr. Yehia Balbaa is one of the most honorable heart surgeons in Egypt and he has taught hundreds of surgeons," said Youssef, adding that Balbaa used to "treat patients at his personal expense and buy equipment needed for the patients with his own money".
Commenting on the charges against Balbaa, Youssef said the alleged expired equipment confiscated by customs authorities "might have been meant for free treatments".
Edited translation from Al-Masry Al-Youm