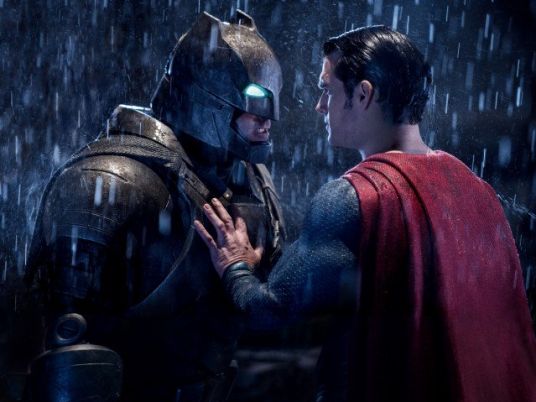 "Batman v Superman: Dawn of Justice" has passed the US$800 million mark in worldwide box office receipts, Warner Bros. Pictures announced Thursday.
The film has raked in $301.2 million domestically and $500.5 million internationally since its March 25 release, for a global total of $801.7 million, according to the Burbank studio.
Zack Snyder directed the action-adventure picture starring Ben Affleck as Batman/Bruce Wayne and Henry Cavill as Superman/Clark Kent in the characters' first big-screen pairing.
Amy Adams plays Lois Lane and Jesse Eisenberg portrays Lex Luthor.