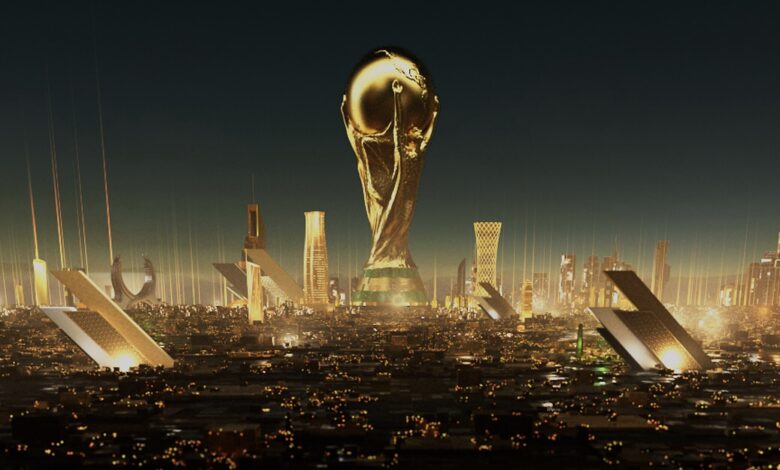 The beIN media group has announced that it will broadcast 22 matches of the 2022 Qatar World Cup on its free-to-air beIN SPORTS channel, available across the Middle East and North Africa (MENA) region.
CEO of beIN MENA Mohammad al-Subaie explained the importance of this move in a press release: "This is a celebration of a World Cup in and for the Arab world. We are thrilled to be able to offer key matches free-to-air to the region's passionate football fans."
"When we first became Official Broadcaster of the FIFA World Cup Qatar 2022, our mission was to pursue every opportunity to open up access to the tournament to the multitude of fans in this region. We remain committed to making our content widely available and we know how significant and unifying this tournament is for us all," he added.
beIN sports is the official exclusive broadcast rights holder for this year's World Cup for 24 countries in the MENA region. It airs full coverage of the 64 matches on its beIN SPORTS MAX channels, available for subscribers to beIN SPORTS – offered in four languages across seven channels.
Over the course of 29 days, the tournament will witness 64 matches, where the group stage will be held from November 20 to December 2, after which the knockout round will start with the round of 16 between December 3 and 6, and the quarter-finals will be held on December 9 and 10.
The semi-finals will be on December 13th and 14th, with the match to determine the third-placed player on the 17th of the same month, and the competitions will be closed on December 18, coinciding with Qatar's National Day at Lusail Stadium.
Where to watch
The embassy of Qatar in Egypt has designated area's in which to watch the 2022 World Cup matches, starting from November 20, 2022, to December 18, 2022.
All World Cup matches will be broadcast in two distinct locations – one being inside Mall of Arabia and the other an outdoor location.
The Qatari Al-Kass TV channel has announced that it has obtained the rights to broadcast the 2022 World Cup in Qatar.