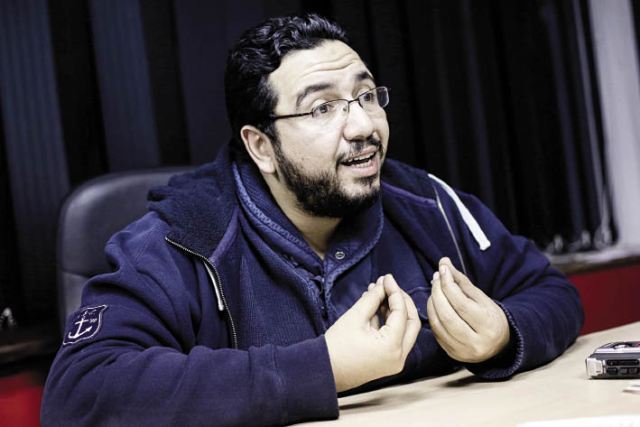 Writer Belal Fadl expressed regret over his column being censored in the independent daily newspaper Shorouk for two consecutive days and has turned instead to Mada Masr, an independent English online newspaper.
Fadl had began to search for another newspaper to publish when Shorouk banned his articles, noting that he had written a column on Field Marshal Abdel Fattah al-Sisi and renowned writer Mohamed Hassanein Heikal.
"Unfortunately, my article has been banned from publishing in the Shrouk newspaper on Saturday and Sunday. An apology was published on my behalf without my knowledge," Fadl tweeted on Sunday.
"The article will publish soon in another place to reach readers, and I am sorry to end my relationship with Shorouk this way, after a series of interventions and pressure on what I write," he went on. "No article of mine has ever been prevented during the eras of Mubarak, Tantawy or Morsy. This is the first time an article of mine is prevented, which criticizes Sisi, even before he becomes president."
Fadl instead found Mada Masr, who translated
his article
into English.
He said he is "proud to have contributed in bringing down the Brotherhood," but that did not stop him from attacking the events resulting from the 30 June uprising, including the militarization of the country and the return of repression.
He stressed that he is proud of everything he has written and will now turn to a news outlet that does not fool readers with false claims of freedom of expression.
Edited translation from Al-Masry Al-Youm