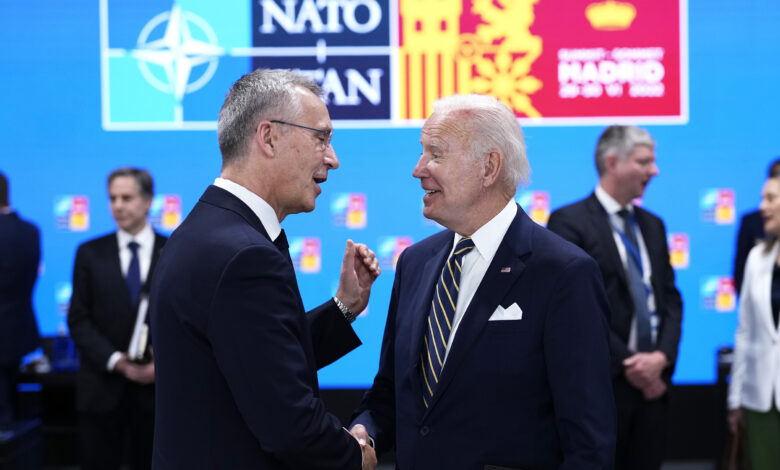 US President Joe Biden and his fellow NATO leaders depart a highly consequential summit on Thursday that rendered the defense alliance larger, more muscular and more focused.
What's unclear is whether any of the steps taken to respond to the war in Ukraine at this week's meetings in Europe — new sanctions, more military aid and a reinvigorated NATO — can change the battlefield momentum that currently favors Russia.
Before returning to Washington, Biden will convene a news conference Thursday where he's certain to address the state of the war. His top spy on Wednesday said the US assessment of the conflict remained "grim."
The alliance is poised to grow larger after formally inviting Finland and Sweden to join. The path was cleared for the two countries, each with long histories of military non-alignment, after Turkey dropped its objections, giving this summit a somewhat unexpected boost as it commenced.
Leaders made major enhancements of NATO's force posture along its eastern edge, increasing the number of high-alert troops by sevenfold. Biden announced new rotational deployments of US troops in the Baltics and Romania, new ships to Spain and planes to the United Kingdom, and for the first time a permanent Army garrison headquarters in Poland.
After dancing around the issue for years, NATO made clear in its updated mission statement that Russia now poses the "most significant threat to Allied security." And it mentioned China for the first time, saying the budding partnership between Moscow and Beijing "runs counter to our values."