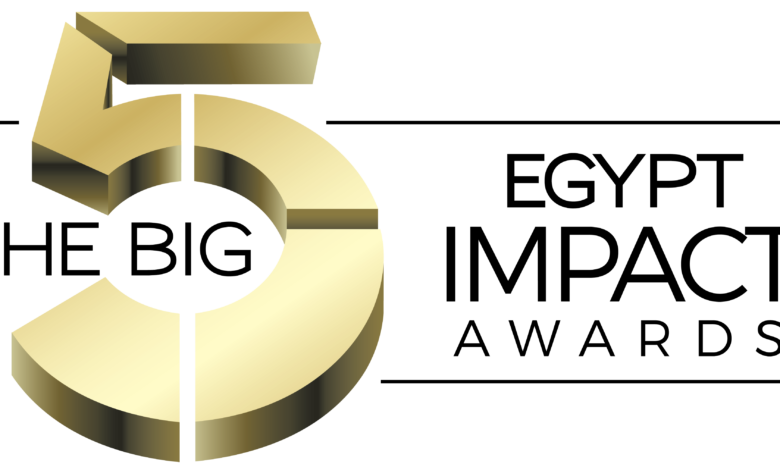 DMG events has announced the launch of "The Big 5 Egypt Impact Awards", set to open in-person on June 27 at the Cairo International Convention Center.
At its inaugural ceremony, the awards will honor the people, organizations, and projects driving Egypt's sustainable development, innovation, and transformation in nation's booming construction industry.
The Vice President of DMG events, Muhammed Kazi said: "I am delighted to report that in its first edition The Big 5 Egypt Impact Awards have received entries from over 50 leading architectural, engineering and construction businesses operating across Egypt."
"The project market in Egypt has presented as a top performer in the MENA region despite the COVID-19 impact and we are excited to recognize the businesses and people behind this outstanding resilience."
Featuring 19 categories, the awards will provide an overview of Egypt's most outstanding construction projects and leader, with particular focus on young construction professionals.
It will also celebrate feats made regarding inclusion, diversity, innovation and safety.
An independent and international panel made of 16 industry experts will judge each category.
Amongst them is MENA Regional Manager at The Chartered Institute of Building (CIOB) Matt Doran, who stated:
"Huge congratulations to the finalists of The Big 5 Egypt Impact Awards who have shown great examples of industry collaboration and innovation, with submissions reflecting a strong focus on digitization and contribution to the Sustainable Development Goals, in addition to an impressive and diversified portfolio of projects in Egypt."
The winners will be announced during a live ceremony on June 27 at the Cairo International Convention Center (CICC).