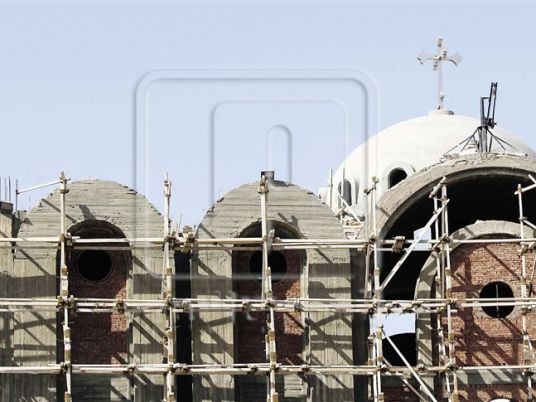 Bishop Amonious from the Qena archbishopric said: "God sent [President] Sisi to lead the ship and save it from drowning. Everyone is on one and the same ship; so they either survive or drown."
During a press conference entitled Qena Against Terrorism at the South of Valley University on Monday, Amonious said: "Terrorism now adopts a new approach in blowing up the churches and killing the innocent."
"A country without churches is better than churches without a country," he added.
Meanwhile Abdel Moity Abu Zeid, a mosque imam, addressed President Abdel Fattah al-Sisi saying: "God chose you at a [critical] time to eradicate terrorism and strife." He added that terrorism is not a recent phenomenon, but "has been there since the era of the prophet".
Abbas Shuman, deputy of al-Azhar's Grand Sheikh, said Islam prohibits the bloodshed of all people, not only Muslims.
"Whoever blows himself up is a suicide bomber, who will be tortured with the same method he used and by the same number of people he killed," he added.
Major General Ayman al-Sisi, who attended on behalf of Qena governor Major General Abdel Hamid al-Haggan, said Egypt is in a fierce battle, not only defending its people or its wealth, but the whole world as well. It takes the responsibility of fighting alone, while the best of its people are paying for it.
Edited translation from Al-Masry Al-Youm