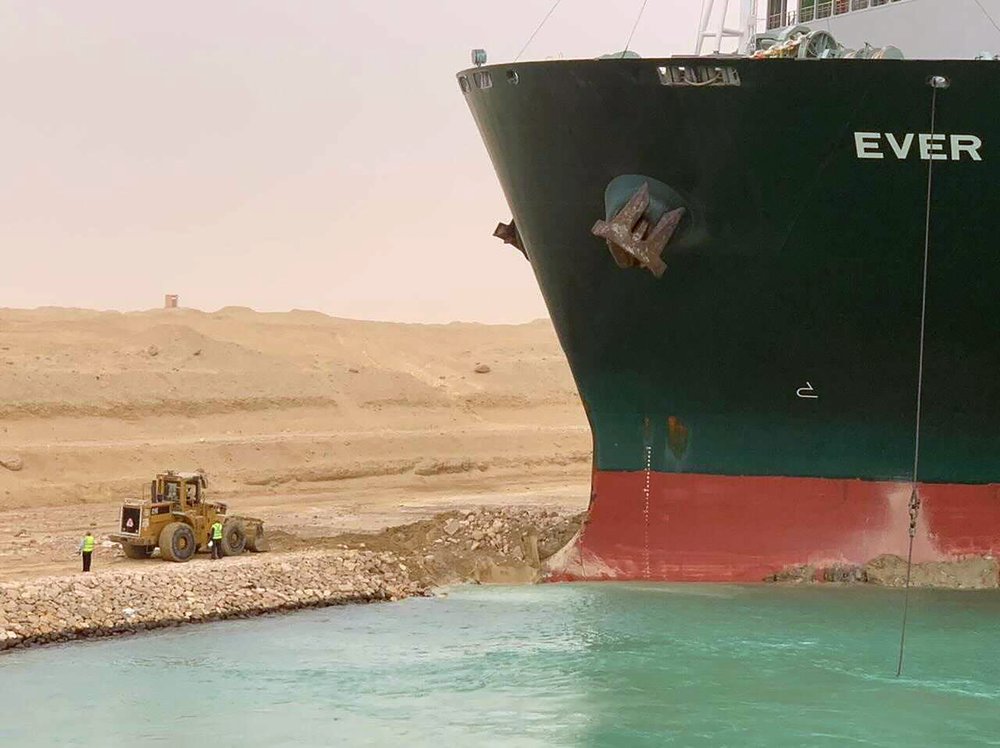 The black box containing all data from the Ever Given ship is currently being examined to help discover the cause behind its nearly week-log grounding, Suez Canal Authority head Osama Rabie announced.
Rabei added, during a press conference: "All alternatives are on the table after the end of the investigations, including peacefully negotiating away from the judiciary to obtain the right of the authority including one billion dollars in losses as a result of the suspension of navigation and the work done to salvage the ship."
The actual value of compensation and losses will be completed after the investigations are fully completed, he said.
Since the crisis resolved on March 29, work has continued daily to help complete the crossing of 422 ships – 85 per day – which had been waiting for navigation to return to normal.
According to Rabie, the authority will receive a new dredger on Friday, one of the largest in the Middle East, and another in August to increase tensile strength from 160 tons to 250 tons.
Navigation in the canal operates on a regular basis, he said, with 84 ships carrying a total net tonnage of 5.3 million tons having crossed the canal Tuesday. The number of vessels crossing from the north direction was 45 ships with a total net tonnage of 3 million tons, and from the south 39 ships with a total net tonnage of 2.3 million tons, he added.
Rabie said the authority addressed quickly a sudden failure in the engine of the oil tanker RUM FORD, in the southern convoy, with a tonnage of 62,000 tons.
Evergreen Marine Corp, the Taiwanese operator of the cargo ship Ever Given that ran aground in the Suez Canal and caused a six-day halt on traffic, has denied responsibility for any financial losses caused by the incident. 
The company also confirmed on Thursday that it was not responsible for any transportation delays during the incident. 
In the first press statement following the incident, company president Eric Hseieh pointed out that agreement signed with customers do not guarantee arrival times for shipments.
Dozens of ships used by Evergreen, including the Ever Given, were affected by the accident, and three ships were diverted to orbit around the Cape of Good Hope, Hsieh said.
The Suez Canal Authority is seeking one billion dollars in compensation from the Ever Given container ship's owner company Shoei Kisen, as well as Evergreen, as a result of the dayslong disruption of the canal and the subsequent financial losses, Rabei said.

Edited translation from Al-Masry Al-Youm