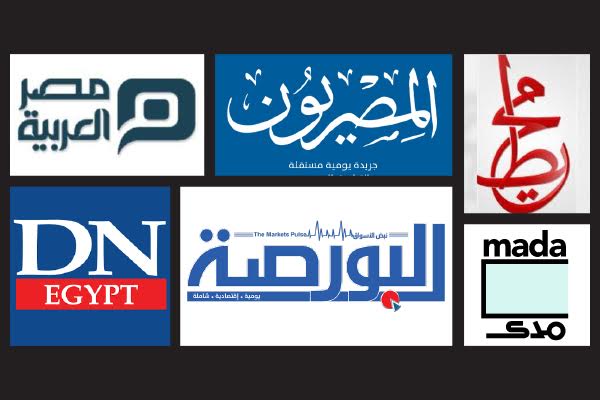 A number of staff from local media outlets whose websites were blocked in Egypt held a meeting at Al-Bedaiah newspaper headquarters Tuesday to decide on how to escalate against the measures taken by an anonymous state authority to block online access to 21 local and Arab news websites.
According to a statement released following the meeting, representatives from Daily News Egypt, Al-Borsa, Moheet, Al-Mesryoon and Mada Masr were present.
It was decided that a press conference will be held at the Press Syndicate at noon on Wednesday to discuss the impact and consequences of this censorship, the statement read.
"All the attendees agreed that this online block represents a new measure by the government to impose more restrictions on freedom of the press. This measure violates the Constitution and will negatively affect hundreds of workers in the sector," the statement read.
The attendees noted that all the blocked local media outlets have the required permits and licenses from the authorities and are officially accredited by the Higher Council of Journalism and the Press Syndicate, according to the statement.
"If these media outlets did indeed commit violations or receive funding from the Muslim Brotherhood, as the state alleges, there should be a fair and accurate investigation rather than throwing out accusations with no proof," the statement read.
The General Prosecutor will be contacted Thursday in an attempt to receive more information on the state authority that is censoring websites and the real reasons behind this move.
The management then said that a protest would be staged inside the Press Syndicate headquarters if the block has not been reversed by the beginning of next week, calling on all journalists to join them.
Last week, more than 21 news websites were reportedly blocked by an anonymous state authority for charges related to receiving financial support from the Brotherhood and supporting terrorism. No official statement from the government has been released about reasons so far.
In response, the blocked news outlets notified the Press Syndicate which then forwarded a memorandum to Egypt's Higher Council of Media to investigate the crisis.