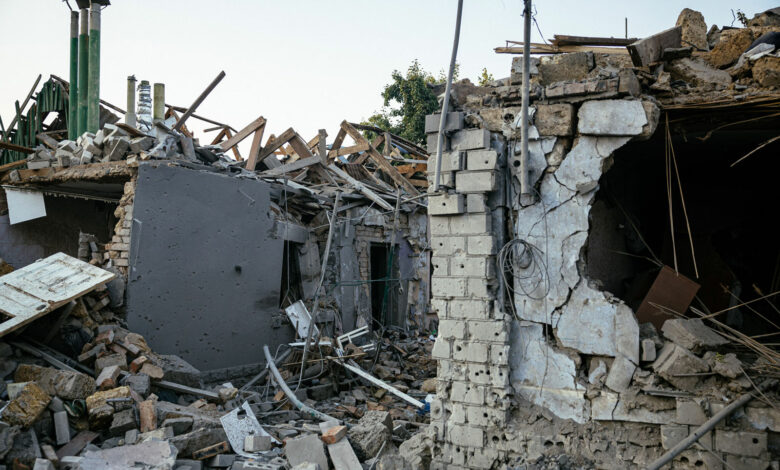 The recovered body of British aid worker Paul Urey, who was captured in the self-proclaimed Donetsk People's Republic (DPR) and died in the custody of Russian-backed separatists, has signs of "possible unspeakable torture," Ukrainian Foreign Minister Dmytro Kuleba said Thursday.
"Russians have returned the body of a British humanitarian worker, Paul Urey, whom they captured in April and reported dead due to 'illnesses' and 'stress' in July (and the body shows) signs of possible unspeakable torture," Kuleba tweeted, promising to identify the perpetrators of the crime and "hold them to account."
"Detaining and torturing civilians is barbarism and a heinous war crime," Kuleba added.
CNN cannot independently confirm Kuleba's claims and has not reviewed autopsy reports relating to his death.
Urey – who was from Warrington, Cheshire – was captured in April and accused of being a mercenary.
Russian-backed officials reported him dead due to "chronic diseases" and "stress" in July; he was 45 years old.
Urey suffered from a number of health conditions, including diabetes, his friend Lex Roberts told CNN.
The DPR's ombudsperson Daria Morozova claimed Urey was "provided with appropriate medical assistance" while held in the separatist-held region.
The foreign office summoned Russia's Ambassador to the UK Andrei Kelin after learning of Urey's death.
In a statement, UK Prime Minister Liz Truss – who was foreign minister at the time of Urey's capture – said Urey had been carrying out "humanitarian work" to "try and help the Ukrainian people."
"The Russian government and its proxies are continuing to commit atrocities. Those responsible will be held to account. My thoughts are with Mr Urey's family and friends at this horrendous time," Truss said.