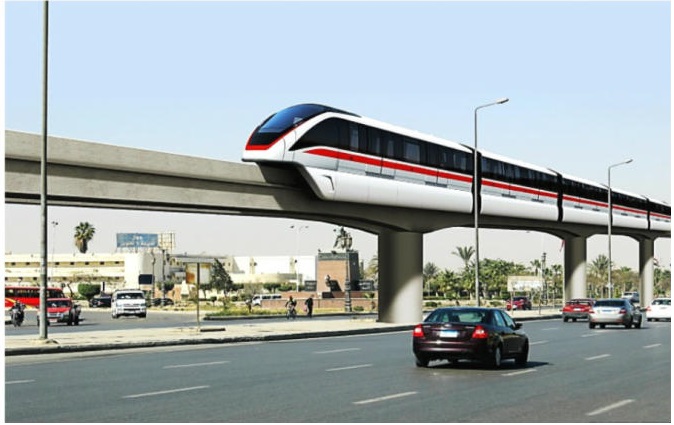 The Bombardier-Orascom-Arab Contractors consortium won the bid for a monorail project planned at the New Administrative Capital and Sixth of October City.
The Higher Committee studying the project, headed by the ministers of transport and housing, will send a letter to the winning coalition in preparation to start negotiations between the Egyptian government and the coalition regarding the funding, timeline and implementation stages.
Informed sources said that the committee will begin direct negotiations after obtaining approval of the Cabinet next week.
The sources added that the other consortium of a Chinese company and the Arab Organization for Industrialization are still possible choice if negotiations with the first consortium fail to provide the best prices and manufacturing components.
The project consists of two lines; The first is 54 kilometers long and will connect East Cairo with the New Administrative City and a second is 42 km long and will connect Sixth of October City with Giza.
Sources from within the National Authority for Tunnels revealed earlier in May that the project is expected to cost US$4.5 billion and will be constructed in three stages.
Edited translation from Al-Masry Al-Youm