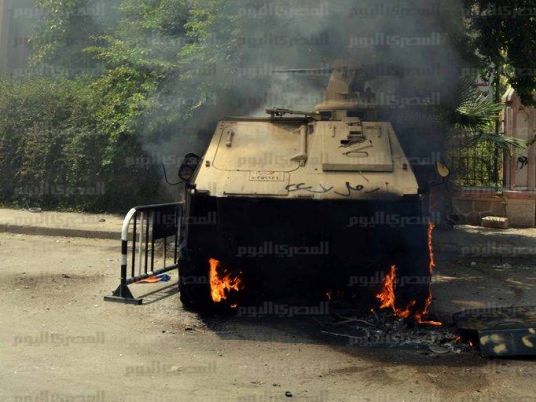 An explosive was found on the side of a road in Rafah as a bus carrying soldiers was passing by. The military armored vehicle accompanying the bus investigated the explosive and remotely detonated it, leaving no casualties or damages, according to the Interior Ministry information center.
Meanwhile, a security source said that a bombed car exploded on the Rafah-Sheikh Zwaid International road in North Sinai, while a police truck carrying 16 recruits was passing by but left no injuries.
The source told German news agency DPA, that after the bombed car exploded, unknown men fired at the police vehicle and missed, leaving the vehicle undamaged. Two civilian men however were injured.
On the other hand, the source confirmed that the blast sounds that were heard in Arish early Sunday, were flares fired by the army to illuminate some areas.
Edited translation from Al-Masry Al-Youm and DPA