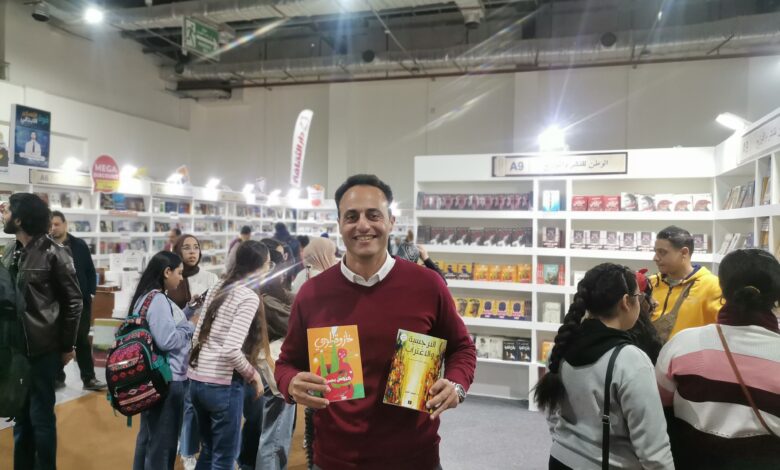 If you are looking to add to your home library collection some interesting books and you want a treasure chest of books, then the place to be is the Cairo Book Fair 2023.
Especifically Hall 4 in Sur al-Azbekia, where the price of books ranges between LE5 and LE35.
In this regard, Bahaa al-Alfi, who is in charge of the Al Alfi Library section at the book fair, says that there are books that start from as little as LE5 and reach LE50.
The topics range across several disciplines: religious, children's, political, scientific, literary books, and novels, adding that he is participating in the exhibition for the second year in a row.
The ten-pound books are distinguished for being books that a person needs in his personal life, especially human development books, family books, and simple stories for children.
Alfi told Al-Masry Al-Youm that the demand for purchases this year is very high, stressing that any citizen can shop and buy valuable books from the book fair at unprecedented competitive prices.
While the representative of the Dar Al-Siddiq library in the Sur al-Azbekiya hall said that the library provides books in the auction department at a flat price of LE10 for any book.
There are historical, literary, translations and philosophy books, he added.
Pocket novels, which are considered an authentic fictional heritage, can be particularly found in this place during the book fair, he added.
Amid the overcrowded fair, Dr. Lubna al-Maadawy, one of the visitors of the book fair for many years, was looking for her scientific books in her favorite area, the Azbakeya hall, where she constantly renews her home library, as she said.
While Iman Ramadan, a mother of three children, the youngest of whom is six years old and the oldest of whom is 14, finds the Book Fair 2023 a good opportunity to encourage her children read, away from the distraction of modern technology.
She says that over the course of three editions of the exhibition, she has been keen to go with her children so that they grow up with a love of reading, as she believes that reading from books makes children more aware and cultured at a young age.