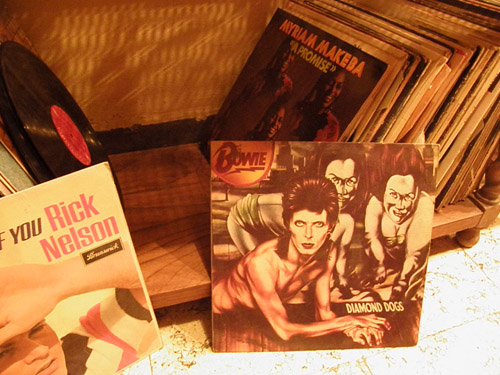 A first auction of items from late rock star David Bowie's private art collection has fetched more than $30 million, with some going far above their estimated prices.
In a packed salesroom on Thursday evening, auction house Sotheby's held its first of three "Bowie/Collector" sales of art owned by the music icon, who died in January at the age of 69, raising 24.3 million pounds ($30.66 million).
"David always enjoyed sharing the works in the collection, loaning to museums and actively supporting the art and artists that were part of his world," a Sotheby's statement quoted the Bowie estate as saying.
"While the family have kept certain pieces of particular significance, now was the time for others to share David's love for these remarkable works and let them live on."
Among the works under the hammer was late American artist Jean-Michel Basquiat's painting "Air Power", which sold for 7.1 million pounds ($8.96 million) including the buyer's premium – far more than its estimated 2.5 million-3.5 million.
British artist Frank Auerbach's "Head of Gerda Boehm" went for 3.8 million pounds. Its estimate had been 300,000-500,000.
"Beautiful, hallo, space-boy painting" by British artist Damien Hirst with Bowie, sold for 785,000 pounds, after being estimated at 250,000-350,000.
Around 350 items are up for sale including sculptures and design furniture. Two further auctions of items from Bowie's collection take place on Friday.