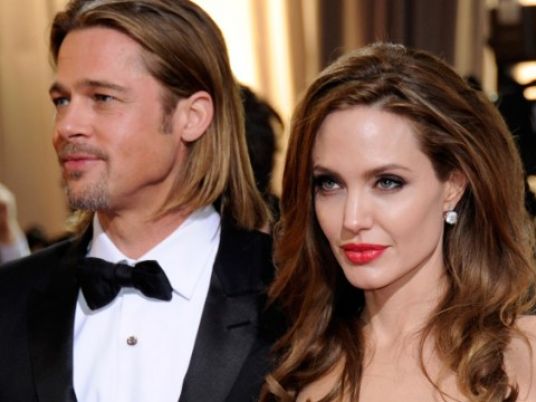 American actor Brad Pitt  is suing his ex-wife, Angelina Jolie, over financial disputes related to the sale of her share in their wine company, People magazine confirmed.
According to the magazine, Pitt will sue her, claiming that she "contributed nothing" to the success of their wine business and that she in intentionally sold her stake to a "stranger with poisonous associations and intentions".
Pitt's lawsuit against comes days after fellow actor Johnny Depp won his lawsuit against his ex-wife, actress Amber Heard, whom he accused of defamation in an article published in 2018.
The court obliged Heard to pay US$12 million in compensation to Depp.
Pitt's lawsuit is the second against Jolie, as he previously filed a lawsuit in February to demand a compensation for his losses in the wine company, but the lawsuit was rejected.
While the new lawsuit by Pitt will focus on a clear accusation of Jolie of damaging thr reputation of the wine company they previously shared by selling her share to a stranger with mal-intention.
Back in 2008, the couple, who share six children – half of them are adopted – bought a controlling stake in a vineyard in southern France.
They also held a controlling interest in Chateau Miraval, where they got married later in 2014 and spent several family vacations together throughout their relationship.
In Pitt's latest court filing, the 58-year-old claimed that Jolie, 47, willfully sought to harm him" by selling her interests in the wine company.
Pitt said they agreed never to sell their interests in the family business without the consent of the other party in previous statements to People magazine.
Pitt was in a relationship with Jolie for ten years, before they got married, and two years later they separated because of his betrayal of her.
Legal disputes occurred between the ex-couple over the custody of their six children.