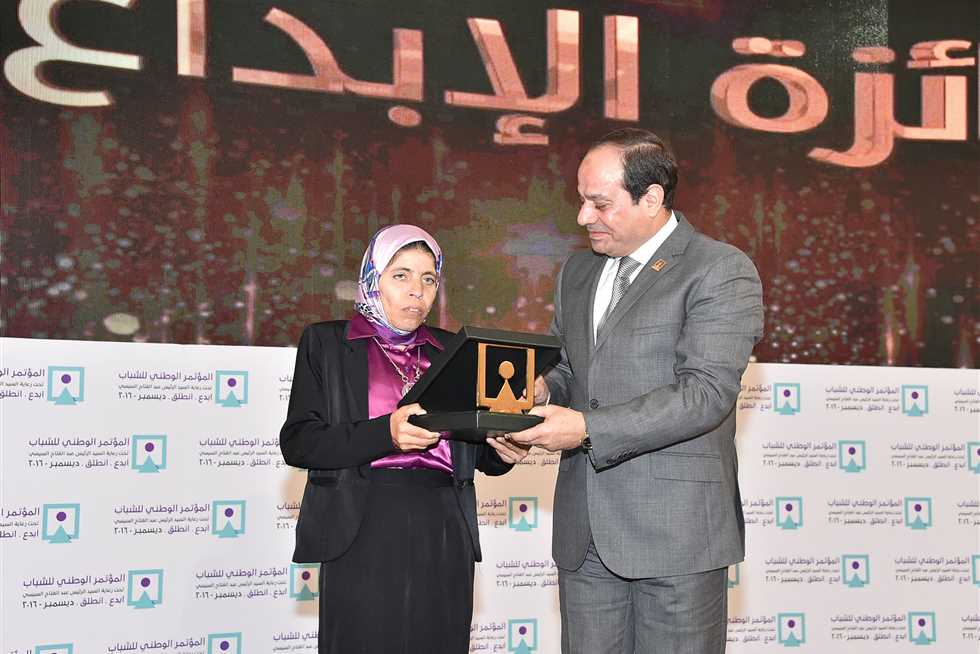 Rehab Salah has invited President Abdel Fattah al-Sisi to her wedding ceremony at the end of January.
Salah dispatched the invitation to the president's office. She said she dreams that the president could attend her wedding.
The invitation read: "I am honored to invite your excellency to attend my wedding ceremony, which is my utmost wish in this life. I listened to your words which came straight from your heart: Egypt's girls are my own girls. I felt that they were uttered by an affectionate father, which flooded my heart with joy, being one of your girls. I am honored to invite you to attend my wedding ceremony because my happiness will not be complete without your attendance."
Salah told Al-Masry Al-Youm that she thought of inviting Sisi because he has surprised people with unexpected visits before. She cited his visit to Hagga Zeinab, an old woman who donated her gold earrings for to the Tahya Masr fund, as well as the Woman with the Cart.
Edited translation from Al-Masry Al-Youm