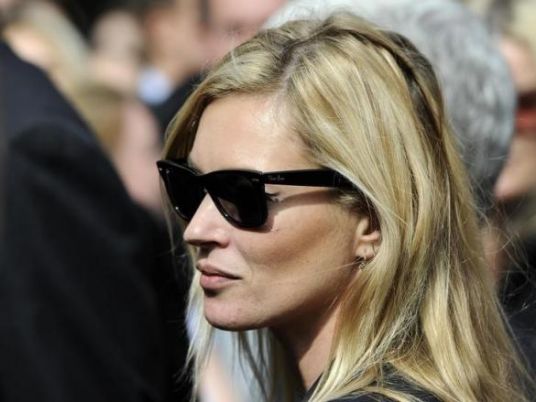 British model Kate Moss was escorted off a plane at Luton airport on Sunday after disruptive behaviour, the BBC reported.
Moss, 41, could not be reached for comment. She was not arrested as no formal complaints were made, the BBC reported. Her spokeswoman did not respond to an email and to phone calls seeking comment.
British police said they had been called to escort a passenger from the easyJet flight EZY2232 arriving from Bodrum, Turkey. The police did not name Moss.
"The passenger had been reported as being disruptive on the flight. Officers attended and escorted the passenger from the plane. No formal complaints were made against her and she was not arrested," Bedfordshire police said.
EasyJet confirmed police had met the flight due to the behaviour of a passenger onboard.
"EasyJet does not tolerate disruptive behaviour and will always report any incidents to the authorities," the company said in a statement.