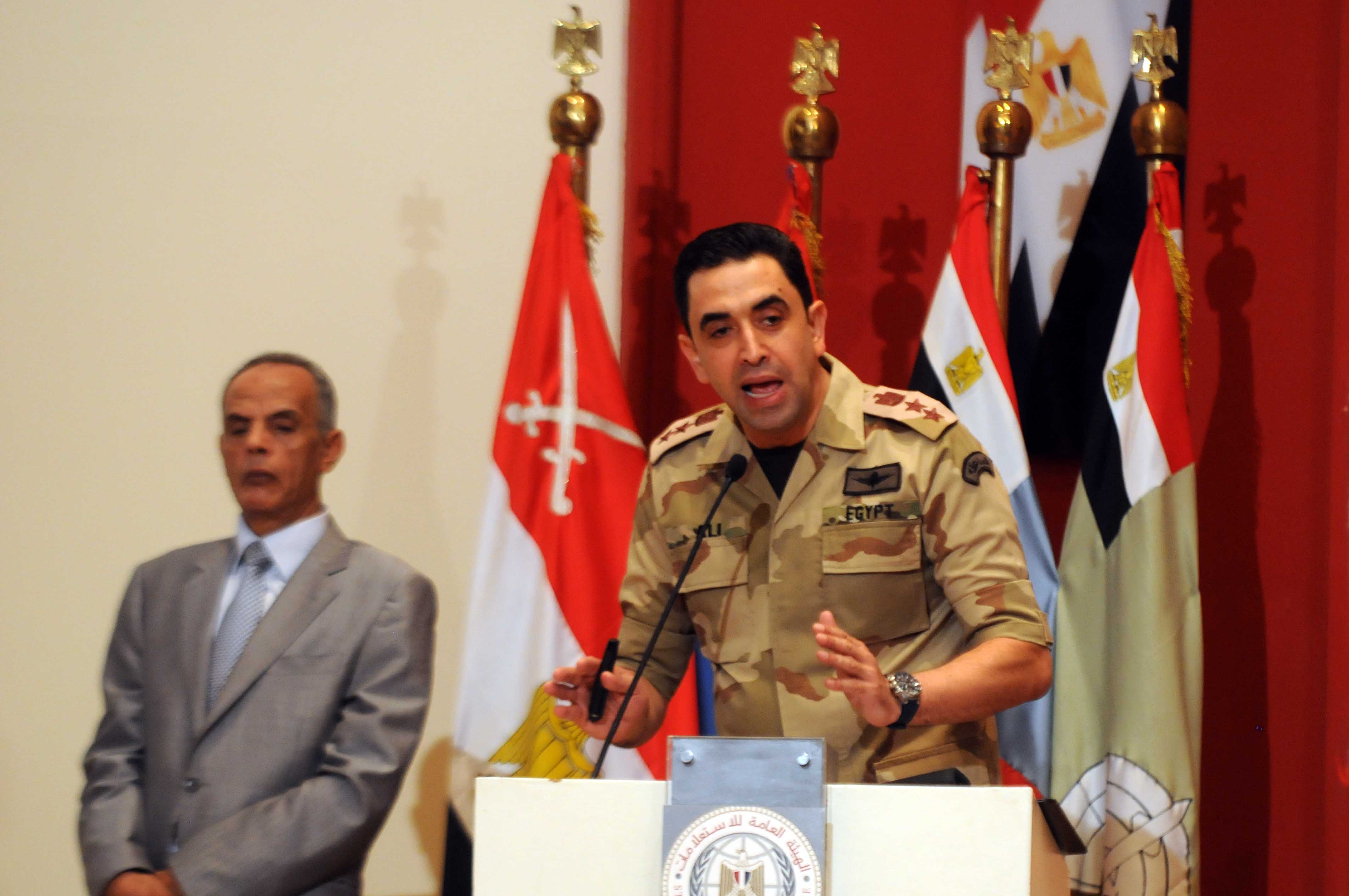 Military Spokesperson Ahmed Mohamed Ali offered condolences on behalf of the armed forces over the death of an engineering administration officer in a road accident Monday in central Sinai.
In a post on his Facebook page Ali explained that the victim, Brigadier General Sorour Ahmed Sorour, was
accompanied by three other officers returning to Cairo when the back tire exploded. The injured officers were taken to military hospitals through equipped jets, Ali added.
Ali brought attention to an alternate theory about the accident he says is emerging on pro-Muslim Brotherhood websites, and which claims the incident was part of an armed forces plan to eliminate pro-Brotherhood officers.
"Despite the pains of the families of the victim and the injured, the media machine of lies run by the Muslim Brotherhood still spreads lies without considering the collective sense of Egyptians. There is a clear lack of national and social responsibility and human sense," he said.
He added, "the a
rmed forces call on national media channels to stick to accuracy and objectivity regarding news about the military as well as to have responsibility toward Egypt at this time in which the country needs work and construction.
"
Sorour was an officer in the major projects department affiliated with the armed forces' engineering authority.
Edited translation from Al-Masry Al-Youm