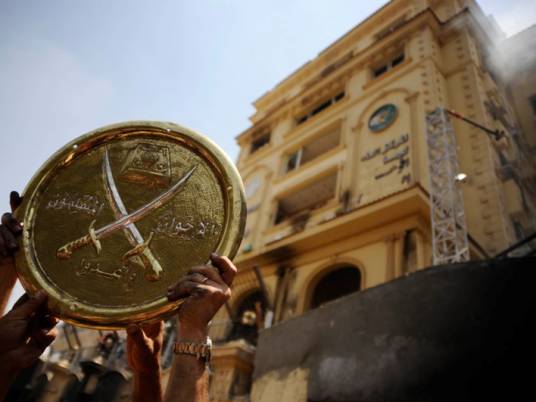 The Muslim Brotherhood claimed in a statement on Thursday that freezing the funds of 1,055 Islamic NGOs would help Christian missionaries convert poor Muslims.
The statement quoted Bishop Paul of the Coptic Orthodox Church as saying that the church began to provide aid to poor Muslim families "affected by the decision to confiscate funds of terrorist groups because the love of the Lord Jesus reaches everyone."
The statement considered the decision an attempt to reduce the popularity of the Brotherhood and a violation of the Islamic religion. which mandates help for the poor and needy.
The Brotherhood argued the move would cause the Egyptian population to fall further into desolation. "They fight the poor who cling to legitimacy, freedom and democracy and pull them down into greater poverty and destitution," the statement said. "They fight the liberals from the other classes through other means."
The group also argued that the court ruling was not final and could still be appealed.
One of the Brotherhood NGOs, the statement said, takes care of 500 thousand orphans, while others provide medical treatment at reduced costs for millions of poor people.
"Could political disagreement be so evil?" the statement added. "If this is the compassion and love they said they extend to Egyptians, what would cruelty be like?"
The statement warned that this would only make Muslims cling more to the "legitimacy" of the Brotherhood.
Edited translation from Al-Masry Al-Youm