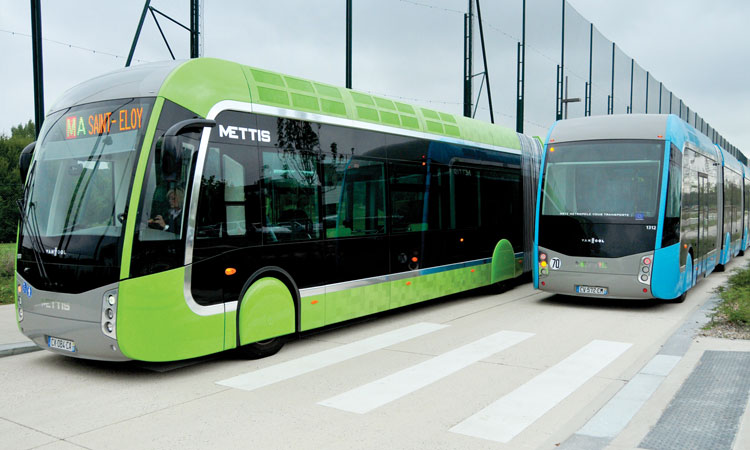 The Head of the General Authority for Roads and Bridges Hossam al-Din Mustafa said that Bus Rapid Transit (BRT) system vehicles will first operate on the Ring Road within three months.
Mustafa explained during a phone-in with the "Al-Hekaya" TV show that the BRT buses will replace microbuses on the ring road after the completion of the development process, according to governmental reports.
The Ministry of Transport plans to operate the BRT system buses on the ring road around Greater Cairo to reduce crowded traffic and adsorb traffic jams at the entrances there.
According to Youm7, the BRT is an express bus system with buses that run on isolated tracks on the ring road. They operate with electricity in accordance to a steady streaming time and will stop at fixed stations along the ring road.
This project will ideally be integrated with the already existing transportation network and will be linked with other current and future means of transport such as buses, monorail, metro, railway lines and LRT.
The operation of the BRT project will be put up for companies in an IPO.
The Ministry of Transport is negotiating with the World Bank to provide financing in the form of a soft loan to implement the project.
The project will be implemented after the development and expansion of the ring road, increasing the number of its lanes to eight in each direction.