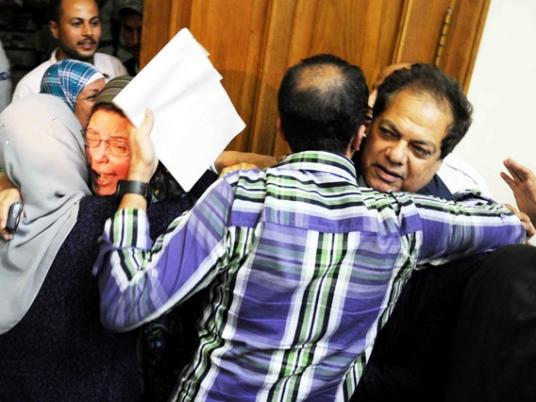 The Illicit Gains Authority on Tuesday detained business tycoon Ibrahim Kamel, member of the dissolved National Democratic Party, for 15 days pending investigation.
Kamel and his family are banned from travel and from disposing of their money. He is accused of illegally amassing large fortunes.
Kamel reported himself to the authorities today 24 hours after the investigating body issued a warrant for his arrest after he twice failed to appear before them for questioning.
Kamel, along with 23 other Mubarak era figures, was recently acquitted of killing protesters in the Battle of the Camel incident on 2 and 3 February last year during the uprising that ousted Mubarak.
On 2 February 2011, peaceful pro-democracy demonstrators were attacked by assailants in Tahrir Square, some of whom rode horses and camels. At least 11 protesters were killed and hundreds were injured.
Last Wednesday, the Cairo Criminal Court acquitted all 24 defendants in the case. Among those on trial were former Shura Council Speaker Safwat al-Sherif, ceramics tycoon Mohamed Abul Enein, former Manpower and Immigration Minister Aisha Abdel Hady, and Hussein Megawer, former head of the Egyptian Trade Union Federation.
The court ruling caused outrage and hundreds took to the streets in protest.
Edited translation from Al-Masry Al-Youm