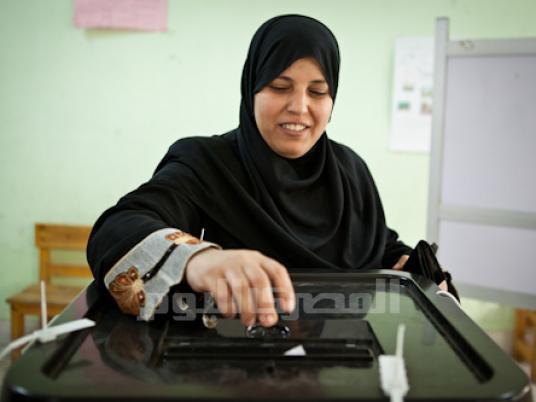 Prime Minister Kamal al-Ganzouri adopted procedures Monday intended to maximize voter turnout in the runoff election, which is slated to start this weekend, a Cabinet source said.
State employees will have off work both Saturday and Sunday for the runoff, he said, and prices of all air-conditioned means of transportation will be cut in half. All other forms of public transportation will be free during the two days of the vote.
Ganzouri, the head of the Presidential Elections Commission and ruling military council head Field Marshal Hussein Tantawi made the decisions at a meeting on preparations for the second round of the election.
The source said Interior Minister Mohamed Ibrahim presented a report on how the second round of the election would be secured in cooperation with the armed forces.
Local Development Minister Mohamed Ahmed Attiya presented a plan on facilities that would be provided to transport voters who live outside their constituencies to enable them to go to the polls.
The presidential runoff pits Muslim Brotherhood candidate Mohamed Morsy against Ahmed Shafiq, ex-President Hosni Mubarak's last prime minister and a former air force commander.
News outlets had reported that government leaders have urged their subordinates to vote for Shafiq, a statesmen with a military background who worked as aviation minister from 2002 to January 2011, when Egypt's uprising began.
Edited translation from Al-Masry Al-Youm