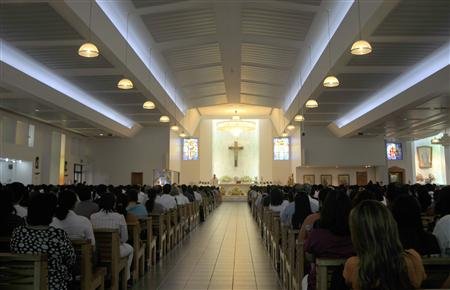 Father Hani Bakhoum, spokesman for the Roman Catholic Church in Egypt, said Thursday that the Cabinet has officially approved the construction of a Catholic church in the New Administrative Capital. An area of 6,000 square meters has been allocated for the new church.
The largest Coptic Orthodox church in Egypt has been constructed in the new administrative capital in January on an area of more than 15 feddans, which is almost three times the size of the Abbasiya Saint Mark Cathedral, official spokesman for the New Administrative Capital Khalid al-Husseni said in January.
It includes the People's Church, the new papal headquarters and administrative offices. The main church consists of two floors; the ground floor can accommodate 2,500 worshipers, while the upper floor can accommodate 7,500 worshipers. Husseni added that the People's Church can accommodate 1,000 worshipers.