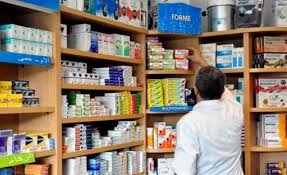 Minister of Housing and Health, Ahmed Emad, stated, on Wednesday, that the ministerial cabinet has given a direct order to sign an LE30 million contract with the Egyptian Pharmaceutical Trading Company to buy the missing drugs in the market and place them in the company's pharmacies.
Emad added during a press conference in the cabinet's headquarter that there are nine medical drugs suffering from shortages, mainly psychological diseases and Parkinson disease. The importing companies have been willing to raise drugs' prices through hiding them, he explained.
Emad clarified that the missing drugs will be available in the market within one week, adding that the ministry will make a strategic stock to avoid shortages in the future.
Egypt has been hit by drug shortages following reports of penicillin injections missing from shelves in December last year. There was also shortages in pharmaceutical drugs that have no alternatives.
Drug shortages have been common since last year, with the government attributing it to a surge in the US dollar exchange rate, as the effective materials are bought in hard currency.
Edited translation from Al-Masry Al-Youm