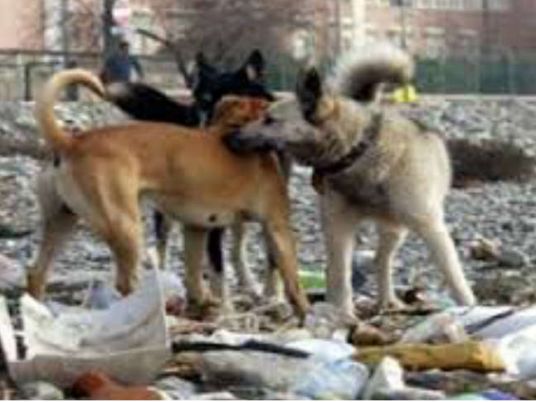 The Cabinet will hold a coordination meeting next Monday with officials from the Preventive Medicine Department of the Ministry of Health; the Central Administration of Public Health; and officials from slaughterhouse of the General Authority for Veterinary Services; as well as concerned authorities ofrom the ministries of the Environment and Local Development to prepare a database on the number of stray dogs and ways to reduce the risks they present.
According to an official report, the state, represented by the Ministry of Health, provided LE210 million for vaccines to control the risk of rabies caused by dog bites during the past three years. Whereas, the Ministry of Agriculture provided LE2 million last week to counter stray dogs.
According to a report issued by the Veterinary Services Authority, the total number of dog biting incidents recorded during 2014, 2015 and 2016 exceeded 990,000 cases, resulting in the death of 166 citizens.
The report explained that the Ministry of Health has been asked to get involved in order to better control ticks which affect dogs; transmit diseases among dogs and other animals; and cause blood diseases to humans.
The number of stray dogs is currently estimated at 15 million, exceeding the the number of cattle heads in the country which total 12 million, according to the report.
The report stressed the seriousness of the spread of stray dogs in Egypt, which carry more than 300 common diseases, transmissible from dogs to humans.
Stray cats and dogs are poisoned and shot as a means of controlling the animal population in Egypt, as there is a lack of animal care and environmental awareness campaigns in the country.
Animal rights activists criticize the government's strategy in handling cases of rabies caused by stray dog bites, suggesting that the government's techniques violate world agreements on animal treatment.
Edited translation from Al-Masry Al-Youm