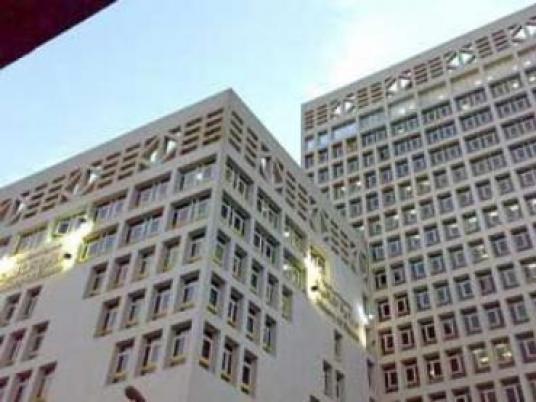 The 2012/13 budget was expected to be the first in Egypt's history that would be approved and implemented by a democratically elected Parliament. On Thursday, the Cabinet sent the budget to the Supreme Council of Armed Forces (SCAF) for approval, Planning and International Cooperation Minister Fayza Abouelnaga told Al-Masry Al-Youm.
Abouelnaga and Finance Minister Momtaz al-Saeed both told Al-Masry Al-Youm that the budget sent to the SCAF is identical to the one sent to Parliament earlier this month. Parliament was dissolved by the SCAF on 14 June due to a Supreme Constitutional Court ruling.
The 2012/13 budget is slightly more ambitious than the previous year's on social spending, though the plans for its implementation remain, like much in Egyptian politics these days, ambiguous.
Saeed said the budget will be approved before 30 June, the date that the SCAF is scheduled to hand over executive power to an elected president. The generals will retain legislative power, however, thanks to a supplement to the Constitutional Declaration that they issued unilaterally on 17 June.
In an address to Parliament in early June, after the budget was given to Parliament for review, Saeed expressed a desire to both contribute to economic stability by reducing wasteful public spending and restructure subsidies and public pay structures in a way that benefits the working class.
The budget sent to Parliament aims to increase spending by roughly 12 percent over last year, a tiny increase in real terms as inflation has averaged about 10 percent over the past year.
While cutting some subsidies and increasing spending, especially in state employees' compensation, the government is maintaining a similar overall spending structure. Not much has changed in terms of spending on education and health or tax structures.
The new budget projects a deficit of around LE135 billion or 7.8 percent of the GDP, a LE15 billion decrease from last year's deficit of 9.8 percent. Saeed is planning for higher returns from taxes and non-tax income, both of which depend on the economy's performance.
The Finance Ministry predicts 4 to 4.5 percent GDP growth this fiscal year, an area where many economists see this budget's pitfall.
"In 2011/12, we'll see GDP growth of less than 1.8 percent [the same as 2010/11]. This may be an overestimation … the deficit may be higher than expected," said Magda Kandil, executive director of the Egyptian Center for Economic Studies.
The Finance Ministry is ostensibly basing its growth predictions on a strong third-quarter performance of the Egyptian economy, which saw 5.2 percent GDP growth in comparison to shrinking by 4.3 percent during the same period last year and a stagnant economy during the first half of 2011/12.
If growth rates fail to meet the prediction, the deficit might once again teeter around "unsafe levels" above 10 percent, Kandil said. Higher levels will mean more debt. Egypt is already in a bind, spending around one-quarter of the budget, or LE133 billion, on debt servicing.
The majority of spending increases in the new budget come in the form of pay and compensation to state employees, increasing 23 percent to LE136 billion. Kandil and others believe the government should have focused more spending on government investments and human capital rather than succumbing to "short-term placation of higher pay."
Spending cuts come through decreased spending on controversial fuel subsidies from LE90 billion to LE70 billion. Energy subsidies have long been criticized in Egypt for going directly to the coffers of energy-intensive industries and also for being inefficiently distributed. Saeed said the decrease is meant to address both of those criticisms.
Hanaa Kheir Eddin, an economics professor at Cairo University, believes that this is a positive step, but that the government can do more.
"The government should eliminate all energy subsidies that do not go to those who need it. Energy-intensive industries mostly export, and so foreign markets benefit from subsidies more than we do, and these companies do not need the subsidies," said Kheir Eddin, who is also a fellow at the Economic Research Forum and has conducted extensive research on Egypt energy subsidies. By her own estimates, only about 20 percent of energy subsidies in previous budgets went to needy households.
Some of the subsidies will be redirected to fund basic commodities with few additions to note with regard to education and healthcare improvement. The Doctors Syndicate threatened a total strike last week, claiming the Finance Ministry went back on an agreement to increase healthcare to spending from 4.7 percent to 7 percent of the budget. In its statement, the syndicate said it was shocked by the allocation, especially after finding out that allocations for defense, the police and the presidency increased.
Before Parliament's dissolution, many observers worried that the elected assembly would not have sufficient time to review and revise the budget.