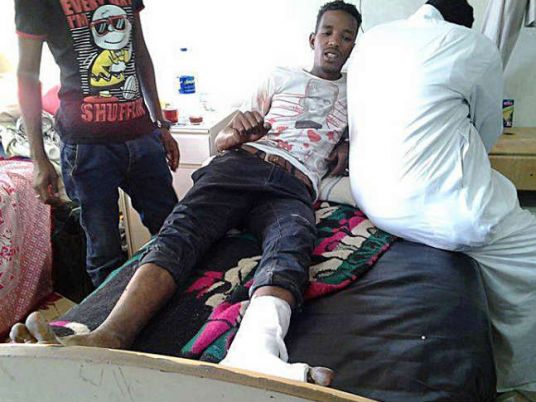 The government tasked a fact-finding committee to investigate the reasons behind the deadly tribal feuds in the Upper Egypt province of Aswan on Friday.
Clashes between Nubians from the village of Daboud and the Beni Helal tribe broke out on Friday, leaving 23 killed and others injured, reportedly after abusive graffiti against both parties had been spraypainted on the walls of a secondary school.
Prime Minister Ibrahim Mehleb announced the decision to form the committee during a meeting with tribal leaders in Aswan on Saturday, vowing to restore security to the province and holding the perpetrators accountable.
Chairman of the Beni Helal society in Aswan, Saad Hussein had accused elements affiliated with the Muslim Brotherhood of igniting the tensions with the graffiti.
The only official confirmation of his accusations, however, came from army spokesperson Ahmed Mohamed Ali who said there were "signs" that the Brotherhood were involved in fueling the deadly incident.
Edited translation from Al-Masry Al-Youm