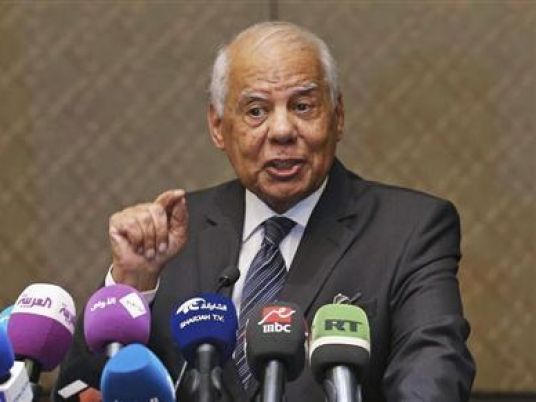 Fugitive Mubarak-era businessman Hussein Salem promised to create a fund for jobless people working in the tourism sector if his and his children's names are lifted from Egypt's no-fly list, and if his frozen funds are released, Salem said in a phone interview with the CBC channelThursday.
Salem said the claims about him and his family were "fabrications and myths."
He described the Muslim Brotherhood as a terrorist group, saying that he praises their removal from power and the establishment of law and order in the country.
Salem added that he and his children will vote "yes" on the draft constitution.
Salem hinted that the Cabinet will announce receiving three planes from London, Zurich and Santiago that will take passengers for free tours in Egypt to promote tourism.
Cabinet spokesperson Hany Salah said Thursday, directing his words to Salem, that Egypt is open to any initiative after 30 June and the Egyptian judiciary is just.
"Egypt after 30 June is open to any initiatives and businessmen who tend to restore things back to normal. No one will be harmed in Egypt as long as they adhere to the Egyptian judiciary," Salah said in the phone interview with CBC Channel.
The Cabinet has no hostile stance against Salem, and awaits the judicial rulings involving him, Salah said. He added that it will take Salem's or any other honorable businessman's initiatives seriously, Salah said.
"The public opinion has become more open after 30 June and we have confidence in the sobriety of Egyptians," Salah said.
"Egypt does not exclude anyone and is open to different opinions to fix what has happened."
Salem announced his initiative for the "reunion of Egyptians" that included a comprehensive plan to reconstruct mosques, churches and police stations.
"The Egyptian government has not contacted me [for] three years, and I feel optimistic and thank everybody for the spirit which aims to reunite [Egyptians] after 30 June," Salem said.
Salem stressed that people were exaggerating about the reality of his wealth, describing the circulated size of his funds as "myths."
Salem is currently on trial in absentia for corruption. He fled to Spain following the 25 January revolution and was sentenced to 15 years in another corruption trial.