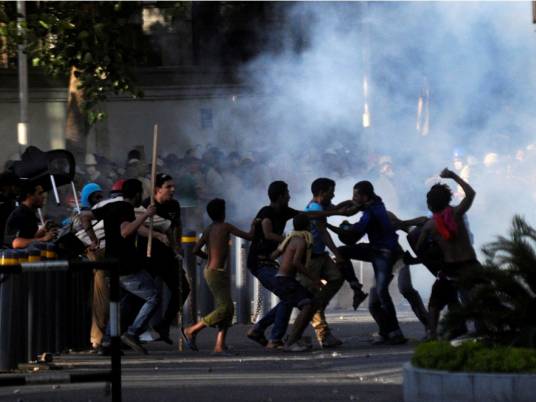 Clashes in Cairo's Tahrir Square between supporters and opponents of ousted Islamist President Mohamed Morsy killed one person on Monday, a medical source told AFP.
One person died in hospital after being hit by gunfire during the clashes, Mohamed Sultan, deputy head of the emergency services, told AFP.
Sultan added that at least 26 people were wounded in the clashes, mostly by birdshot.
Demonstrators from both sides clashed, throwing rocks and firing birdshot. Police fired tear gas to disperse the clashes.
The violence broke out when a group of pro-Morsy demonstrators marched near Tahrir Square, the epicentre of the demonstrations that led to the ouster of the elected Islamist president on 3 July.
Tensions are running high in Egypt nearly three weeks after the army ousted Morsy following massive protests calling for him to go.
His supporters, however, have pressed demonstrations of their own calling for his reinstatement.