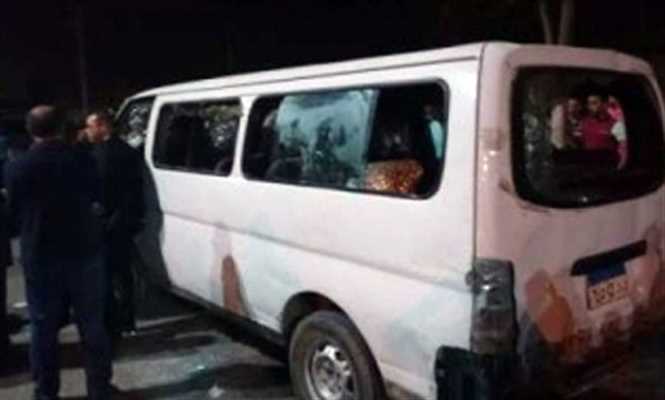 The Cairo Criminal Court on Saturday referred the papers for seven members of the "Helwan microbus cell" to Egypt's Grand Mufti Shawki Allam to take his legal opinion on their execution.
The court set November 12 as the date for judgement on the remaining defendants, charged with killing a police officer and seven non-commissioned officers during the ambush of a Microbus in Helwan back in 2016.
The prosecution asked the court to impose the highest level punishment on the defendants, while the defendants' lawyer asked for their acquittal.
The prosecution referred the defendants to the Criminal Court on charges of establishing and joining an illegal group in 2015 and 2016 in the Cairo and Giza governorates, aiming to preventing the state institutions from exercising their duties, harming personal freedom and social peace, and calling for the killing of Christians.
The prosecution charged the defendants with using terrorism to carry out their schemes, providing the group with weapons, ammunition and money and also intentionally killing a police conscript in Giza Security Directorate.
Since 2014, Egypt has witnessed a growing number of terrorist attacks carried out by IS in the Sinai Province, including various attacks against the army and the police. The increase in terrorism followed the ouster of former President Mohamed Morsi.
Morsi's party was affiliated with the Muslim Brotherhood, which Egypt subsequently banned as a terrorist group.
Edited translation from Al-Masry Al-Youm