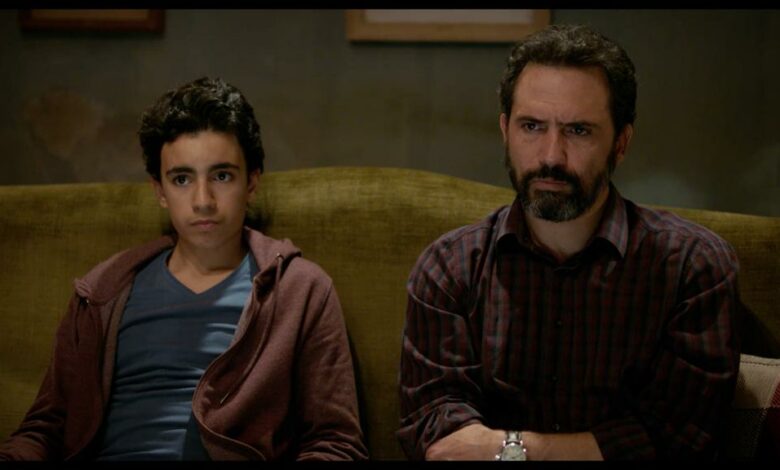 The Cairo International Film Festival has announced its premieres five days before its press conference for its 43rd edition, set to be held under precautionary measures.
These include nine World Premieres, two International Premieres for Features, and 17 World Premieres and five International Premieres in short films.
The festival is one of the oldest cultural events in Africa and the Middle East, and is the only festival in Africa and the Middle East to be accorded category "A" status by the International Federation of Film Producers Associations (FIAPF) in Paris.
Special screening
Nile Crocodile
Egypt
Director – Nabil Shazli
A documentary on the life of world-class Egyptian swimmer Abdel Latif Abu Heif.
Horizons of Arab Cinema Competition
From Cairo
Egypt
Director – Hala Gala
The film follows Heba and Aya, two young single women in Cairo and the difficult choices they make as they navigate daily life.
Tomorrow (Ghodwa)
Tunisia
Director: Dhafer Labidnie
Habib and his 15 year old son Ahmed from his previous marriage, are brought together by Habib's worsening health. Habib's past involvement in Tunisia's dictatorship haunts his daily life, and now Ahmed must protect his father as their life takes a chaotic turn.
A Second Life
Tunisia
Director: Aniss Lassoued
Gadeha becomes a car accident victim at 12 years old, and requires a surgical operation. Without money to pay for it, his mother Borkana is helped by kindly couple Malika and Moez, who not only covers her son's hospital fees but takes them in.
Gadeha then meets Oussama, the son of the couple recovering from his own surgery and a firm friendship forms.
However, all is uprooted after Gadeha uncovers the secret behind this picture-perfect family.
Daughters Of Abdul-Rahman
Tunisia
Director: Zaid Abu Hamdan
Years after escaping a dictated life, four estranged and offbeat sisters are forced to come together to find their suddenly-missing father. In their journey for answers, secrets are revealed and questions are raised.
Becoming
Saudi Arabia
Horizons of Arab Cinema Competition (Opening film, Out of Competition)
Directors – Sara Mesfer, Fatima Al Banawi, Jawaher Alamri, Hind Al Fahhad, Noor Alameer
An anthology uniting five Saudi women directors, bringing nuanced reflections on women-centered narratives.
Diary of Gabrielle Street
Palestine
Director – Rashid Masharawi
"When the French authorities closed their borders, landed their planes, confined their citizens to their homes, spreading the police on the streets. I was in Paris. Without any planning, the memory coming from Palestine began to flow and merge with the diaries I live here, and the virus began to awaken other viruses, which made me spontaneously, as a Palestinian citizen, besieged in the most beautiful Parisian neighborhood (Montmartre), busy documenting aspects of diaries and memories in a period of time that changed the face of the scientist."
Collapsed Walls
Morocco
Director – Rodrigo Guerrero
An old woman sits in the middle of an almost destroyed movie theater as a lone spectator, absorbed in the thoughts, feelings, and moving images on the screen and in her memories.
International Competition
Seven Dogs (Siete Perros)
Argentina
Director: Rodrigo Guerrero
Ernesto lives with his seven dogs in his small apartment. On top of his health problems, his neighbors want Ernesto to get rid of his dogs. What is he to do?
Daughters (TÖCHTER)
Germany, Italy, Greece
Director: Nana Neul
Martha and Betty have known each other for twenty years and have decided to breakthrough. But while Martha realizes that her father has only faked his death wish in order to see the great love of his life again on Lake Maggiore, Betty mourns her stepfather Ernesto, who supposedly died years ago.
What began as a day trip to Switzerland turns into a road trip through half of Europe.
International Panorama
Pack of Sheep (Ageli Provaton)
Greece, Albania, Serbia
Director – Dimitris Kanellopoulos
Thanasis can't pay off his debt to Stelios. When he finds out that Apostolis is in the same position, he asks him to join him to make a better deal with Stelios. While Thanasis tries to put more players in the game, two young gangsters arrive in town to push over the debtors.