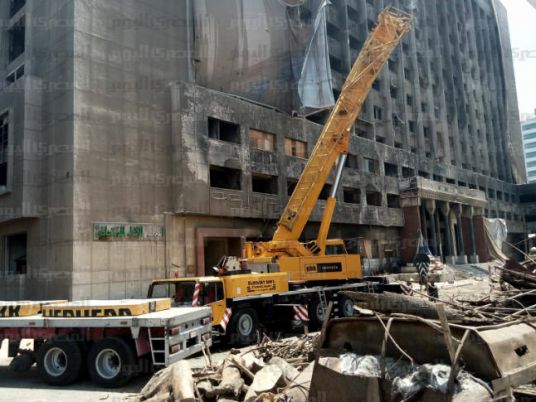 The Governor of Cairo, Eng. Atef Abdel Hamid, said on Sunday that the governorate has succeeded in recovering nearly 4.6 million square meters of seized state lands over the past two weeks, equivalent to 1,097 acres.
During his meeting with some MPs from Cairo, he said that 1,510 removal cases have not been enforced. Most of them are occupied residential units, industrial units or workshops that are already productive and have workers.
He pointed out that the governorate has no agricultural land, most is industrial and commercial land built on limited areas, so the majority of the removals are carried out on small areas in large numbers, which requires a great deal of effort. He added that 12,000 square meters of recovered land has been allocated by the governorate to establish a school in al-Salam district.
The governor said a committee has been formed, headed by the deputy governor, to determine the optimal use of the land recovered in each district. The province or neighborhoods can use the land as necessary to build service buildings such as schools, hospitals and youth centers, or the committee can decide to put it for sale in an auction.
In Assiut, Governor Eng. Yasser Dasouki said 43,703 acres have been retrieved through the removal campaigns on state land in various villages and centers of the governorate within 15 days.
Desouki pointed out that the committee formed to legalize any seized state land in the governorate received 11,222 legalization requests within 15 days, including 6,676 applications for rationing on agricultural land and 4,546 applications for building land.
Egyptian President Abdel Fattah al-Sisi ordered last month a committee to be formed to recover seized state land. Sisi warned that illegal seizure of state lands is a threat to homeland security.
The President said the state is responsible for regulating the acquisition of land as property of the Egyptian people under the Constitution.
Governors and security chiefs should have knowledge about every place where encroachments happen, he said, adding that army commanders are also responsible for protecting their regions to maintain national security.
The President described the government measures adopted to restore looted lands as "war" that should be won to put things to rights.
Edited translation from Al-Masry Al-Youm