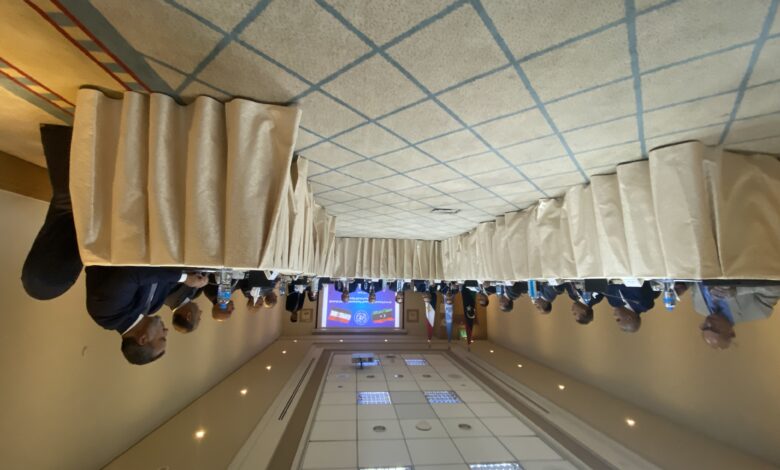 Cairo is currently hosting Libyan meetings aiming to achieve a comprehensive settlement to the crises plaguing the country for the past decade.
The Libyan Joint 5 + 5 Military Commission agreed to set up a mechanism to disarm the armed militias and another to remove mercenaries and foreign forces.
The commission began its meetings Wednesday, under the auspices of the United Nations, and in the presence of the Chiefs of Staff of the Libyan Army, Lieutenant-General Abdel-Razzaq al-Nadori, and the Chief of Staff of the Western Region Forces, Muhammad al-Haddad.
Push for peace
The meetings discussed implementing what was agreed upon in the cease-fire agreement signed between parties to the conflict in 2020, especially regarding dismantling militias and ways to integrate them into official security institutions.
It demanded the reopening of oil fields that were closed for more than two months due to the conflict between two governments over power and the struggle over oil revenues, which caused Libyan oil production to decline to 100,000 barrels. It also discussed setting up a joint mechanism to combat terrorism in the country.
A source from the Libyan Constitutional Track Committee, which continued its sessions on Saturday for the sixth consecutive day, said that the members of the House of Representatives and the High Council of State agreed on some controversial articles in the draft constitution, according to proposals formulated by mini-committees consisting of three members from each council.
Among the most prominent agreed-upon articles are the conditions for candidacy for the presidency, except the article related to the eligibility of the military personnel to run for office, which the source expected will be referred to the House of Representatives and the High Council of State.
Regarding the blockade of some oil ports, Libyan Prime Minister Fathi Bashagha said that it would most likely end if the Central Bank provided funds for the budget it approved.
Bashagha said he was confident that the governor of the Central Bank of Libya would hand over the money, and he did not comment on what might happen if the latter did not finance his government, although analysts warned against the return of the economic division between eastern and western Libya.
He also stressed that he did not anticipate that the political stalemate in Libya will lead to the outbreak of a new war.