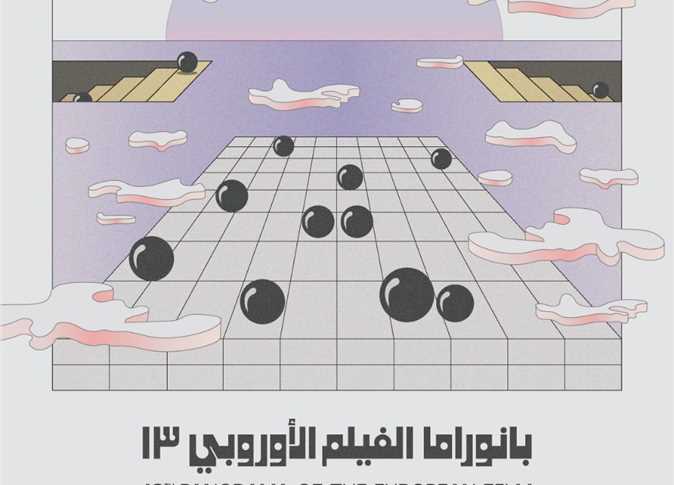 The management of the Panorama of the European Film festival have announced the launch of its 13th session, beginning from April 1 until April 10 and hosted in Cairo under the auspices of the Egyptian Ministry of Culture.
Various films presented during many major international festivals will be displayed, amongst the support of EU representatives and embassies of several European countries and cultural centers.
Further details of the event will be announced at a press conference within several days, it added.
Forty films will be screened in the course of ten days divided into three sections, the first of which is the "Feature Narrative Films" section, where 13 films will be presented.
Featured narrative films include "Dau Natcha" (2020) and "Sweat" (2020).
The second is "Documentary Films" featuring 13 more films including the likes of  "Little Girl" (2020), and "White Riot" (2019).
The final section is "Upcoming Directors," which contains 14 films including "A Perfectly Normal Family" (2020).
SThe screenings will be held this year in the Zawya cinema in downtown Cairo and the Galaxy cinema in al-Manial district, amid various COVID-19 precautionary measures.
Zawya will the full list of films participating in the festival on its Facebook page, and will open the door for applying to panorama cards on Thursday, which will  include the following categories:
– The journalists card for LE100.
– The students card for LE200.
– The cinema workers card for LE250.
These panorama cards allow holders to attend the morning shows for free at Zawya and Galaxy cinemas.
The Panorama of the European Film is an artistic event established by the Egyptian International Film Company in cooperation with the EU and organized by Zawya Cinema, during which many recently produced feature films, documentaries, and short films that were praised by critics  at international festivals and the public, are screened.