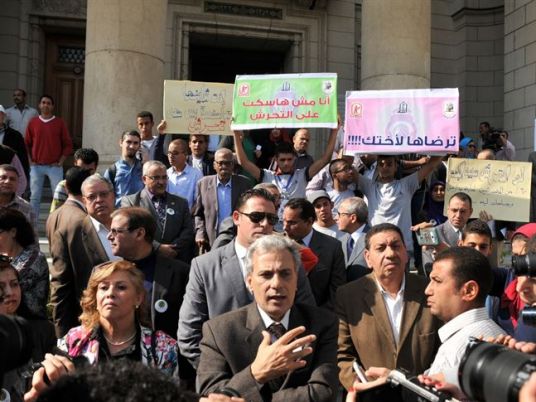 To celebrate the New Year, students at Cairo University are choosing to end 2015 with a kiss.
Students from the Faculty of Commerce announced that they will organize a "Kiss Festival" on campus to be held Thursday, December 31.
Organizers said on the event's Facebook page: "We will do something we believe in. We will call on each couple, whether in a relationship or engaged, to express their love through a gift or even the smallest thing we can offer to the one we love: a kiss on the cheek."
"Nobody can prevent us," said the announcement. "We raise the slogan: End 2015 with a kiss or a gesture of love to the most precious person in your life. Those who do not approve of the idea can hit their heads against the wall."
However, director general of the youth care department at Cairo University Hassan Se'da said the event is only a joke and will not be held.
The university administration rejects such events which violate social norms and morals, said Se'da.
Edited translation from Al-Masry Al-Youm