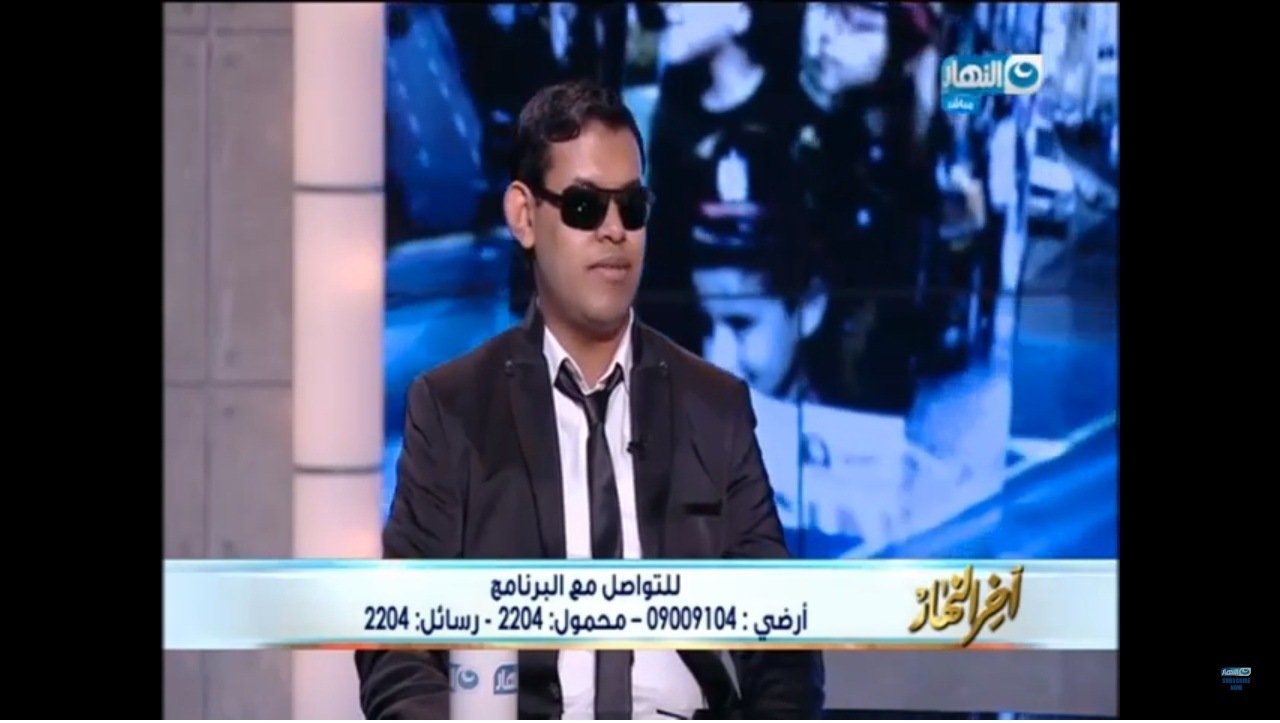 For the first time in its history, Cairo University's department of Mass Communication has appointed a recently a blinded male freshman graduate as a teaching assistant, after he excelled in his class last year.
Following the appointment decision, the new teaching assistant, Ahmed Rahma, appeared in a televised interview on state-run TV channel, Al-Nahar, where he explained that his academic achievements, as faculty of Mass Communications, paved the way to his new post.
Rahma talked about the medical examination where doctors informed him that he was blind, and how this could prevent him from reaching the his goal for teaching assistant.
"The doctor who was at the medical examination, which is a step before receiving approval from the University's administration on appointing me, said that as I am blind this will presents an obstacle to becoming a teaching assistant," he stated during the televised interview.
Nonetheless, the head of the Faculty of Mass Communication interfered and called on the University's head to reassure Rahma's eligibility for the position and his efficiency. The University's head approved the position, Rahma said.
Rahma's struggles are not over, however, the young man still does not have a place of residence in Cairo and must commute on a daily basis from his home in Zagazig, near the Egyptian delta.
The daily train ride makes him exhausted, he explained, and often times Rahma is unable to meet his study commitments.